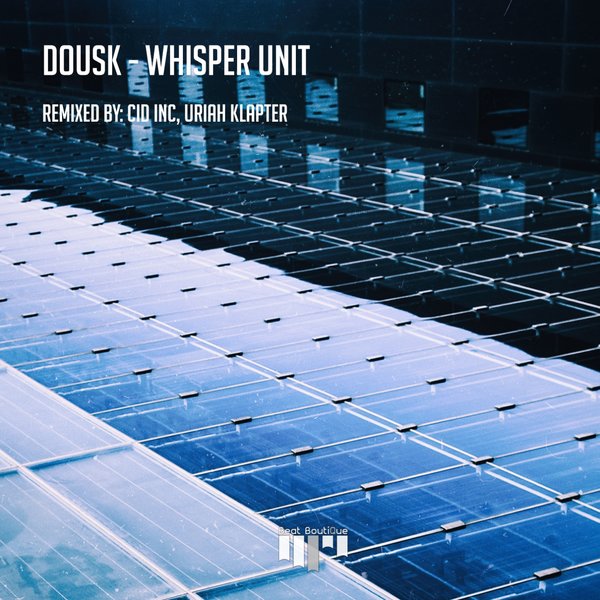 Dousk - Whisper Unit is Beat Boutique's 30th release and its definitely high class one.

Previous Dousk EP on our label has been nominated as Prog House track of month on Beatport and stayed in the Top 10 for quite some time. "Whisper Unit" is suppose to hit the charts hard as well.

It is accompanied by Finland's progressive house master Cid Inc (Sudbeat, Lost & Found, Replug) who takes the Techy original to pure outdoor progressive bliss kind of sound.

Last but not least is Uriah Klapter. His minimal and gloomy remix is gonna make waves in underground basements. Uriah lately won a competition remixing Michael Mayer track and had released on Correspondent.