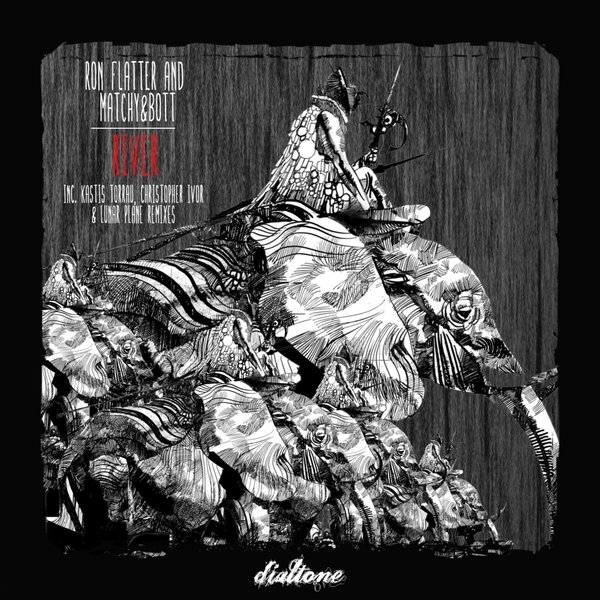 Supported by: Maceo Plex, Nick Warren, Joris Voorn, Chris Fortier, Vanilla Ace, Aaryon, Jos and Eli, Roger Sanchez, Danito and Athina, Animal Picnic, Pauke Schaumburg, Pedro Mercado, Stas Drive, Aldrin, Andrea Ljekaj , Javier Orduna, among many others.

Next on Dialtone Records we have the extremely talented Ron Flatter teaming up with Matchy and Bott, who deliver 3 track with titles of Rivers from around the world. A very deep hypnotic vibe is identifiable with percussive driven elements give their music a unique blend of electronic and organic House music.

Kastis Torrau brings a more upbeat remix characterized by droning synths as well as some melodic explosions up top. Dreamy and trance inducing progressive house tune. Poised to be a smash on dance-floors.

Christopher Ivor's remix will cast a spell on any audience.

Closing the package is "Lunar Plane" a deep voyage, where arpeggiated sounds are mixed with a powerful drum base.