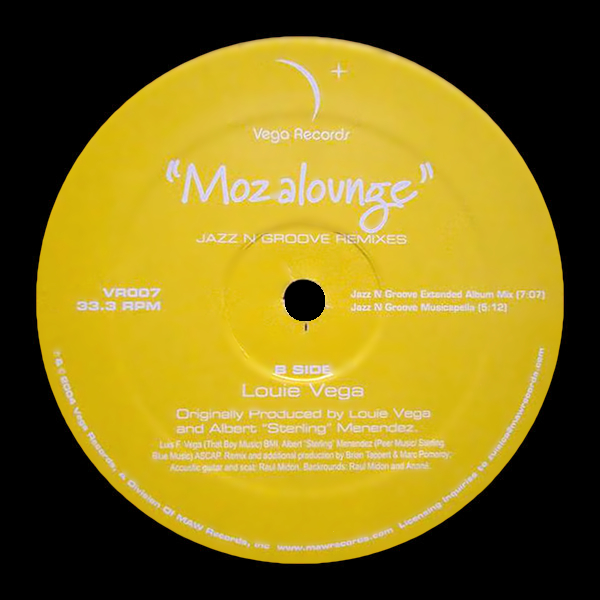 Mozalounge
Jazz-N-Groove Extended Album Mix

(7:10)
Jazz N Groove getting to grips with Louie Vega s recent 'Mozalounge' track on his own Vega imprint.

On their dub take, Jazz N Groove drop most of the Latin flavors from the original, replacing it with a jazzy swinging groove, slowing the tempo to a late night pace whilst keeping subtle Latin tinges via the percussion and looped voca.

Their take on the album version keeps that superb piano line in play this time out, blending it with their swinging beats from the Dub.