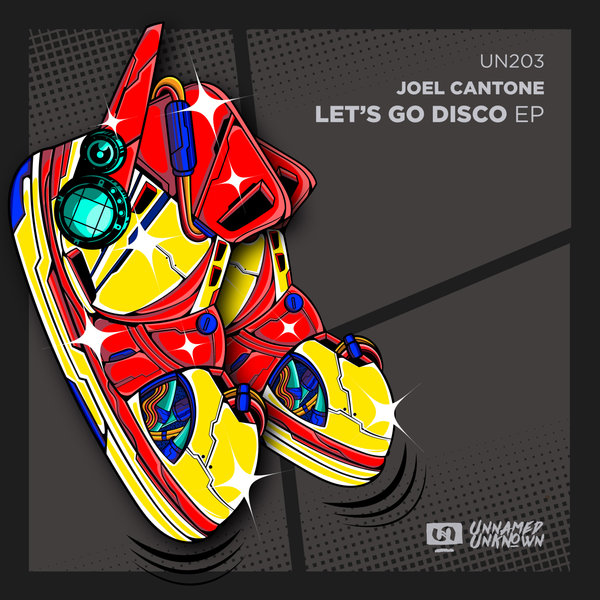 Rising Australian talent Joel Cantone debuts on Unnamed & Unknown with his 'Let's Go Disco' EP.

Following releases on NOPRESET Records, Wasted Music and several others, Brisbane-based artist Joel Cantone makes an impressive debut with Portugal's Unnamed & Unknown as he unleashed his four-track 'Let's Go Disco' EP.

Kicking off with the title track, 'Let's Go Disco' gets things moving with a generous serving of signature U&U vibes. Punchy drums, piercing hat grooves and rolling percussion collide with gripping spoken vocals, fattened bass tones and sweeping textures to carve out an endlessly catchy roller.

'Eccies' comes next, bringing a stripped-back underground cut loaded with roughened resonance and gritty melodic injections. Another worthy display of robust drum work comes into play, punching through a continuum of intricately rhythmic percussive layers and shots alongside processed synth stabs and edgy vocal samples.

'Drip' follows, keeping things minimal and groove-focused with another explicitly avant-garde record, building around endless individual layers of rhythmic and tonal instruments, complemented by glitchy fills and processed vocal shots from start to finish.

'Coca Cola' rounds off the release impressively with more stripped-back vibes, completing the EP with another quirky combination of cleverly constructed vocals, rolling grooves and subtle melodic injections.

Joel Cantone's 'Let's Go Disco' EP is available from 1st June 2023 via Unnamed & Unknown.