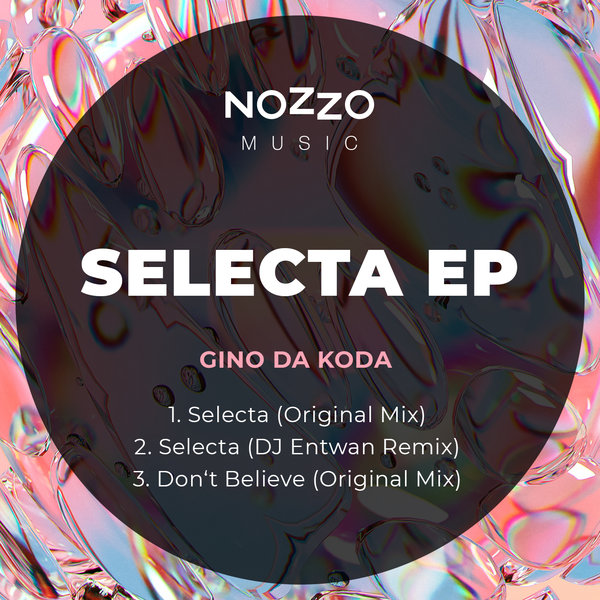 Netherlands-based Gino Da Koda debuts on Tomi & Kesh's NoZzo Music with his 'Selecta' EP.

Following releases on Used Goods, Unnamed & Unknown and several others, emerging Dutch talent Gino Da Koda steps up for his debut on Tomi & Kesh's increasingly popular NoZzo Music imprint. Joining him with an impressive remix of the title cut, DJ Entwan also returns to the label following a previous outing on 'The NoZzo's Vol. 4'.

Kicking things off, 'Selecta' hops straight into a flurry of Gino's signature percussive-led grooves and significant vocal presence. Riding an ebb and flow of thickened drums, pulsating sub-bass, playful breaks, quirky fills, massive vocal injections and subtle tonal layers, it's an undeniable hot pick for building a vibe on the dancefloor.

DJ Entwan's remix of 'Selecta' comes next, stripping things back a little with further emphasis on perpetual groove. A swaying concoction of punchy rhythms and rippling percussive flair lead the track forwards alongside an undulating sub-bass melody and an endless sea of creative twists and turns.

'Don't Believe' rounds off the release in impressive fashion with upbeat momentum and bags of danceability. Another mighty display of intricately placed layers of rhythm that build an enjoyably crammed spectrum of movement, joined by a bubbling bassline, atmospheric breaks, cleverly placed vocal chops, and much more - this one is a real toe-tapper and then some.

Gino Da Koda's 'Selecta' EP is available from 19th May 2023 via NoZzo Music.