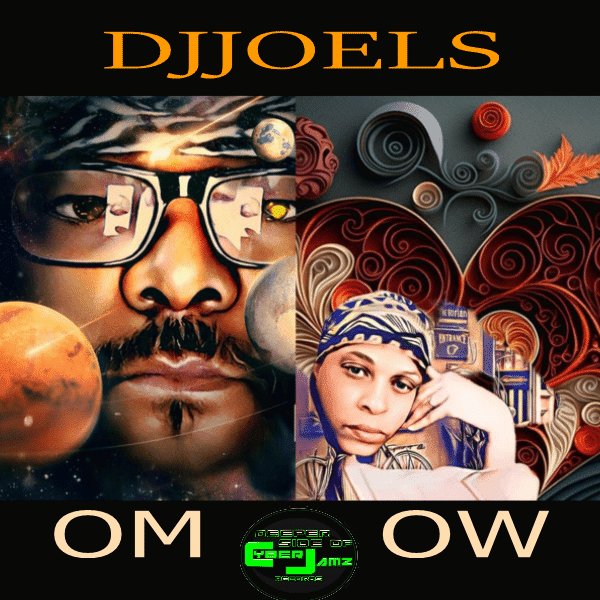 Massive Double Album Alert!

Djjoels Muzyk - Original Man/Original Woman (O.M.OW) Double Album)

DjjoelS has released several tracks under different labels, such as Cyberjamz, Toupee, and New Generation respectively. This latest project, "Original Man/Original Women" (O.MO.W) is a double album, that comes with a massive twenty-track selection that showcases his ability to combine deep house elements with several different sound designs. It is fair to say that all the tracks offered have a more melodic vibe, with ethereal synths and piano keys creating a dreamy atmosphere. What is remarkable about Djjoel S. is his attention to detail and his respect for House music history. He knows how to create tracks that honor the genre's roots while incorporating his own creative vision and modern production techniques.

If you're a fan of House music, especially the soulful and afro type, you should definitely check out the "Original Man/Original Women" album when it drops on DeeperSIDE of Cyberjamz Records in the month of May 2023.

Track Listing for O.MO.W

Title 1 The Original Man. Title 2 The Orignal Woman

1. Evicted Soul 1. She Got Me.
2. Keep your distance 2. Feng Shui.
3. In The Jungle 3. Umoja.
4. Reality 4. Breathe.
5. Ghost Dance 5. Keytones.
6. 6lbs of Pressure 6. House Culture.
7. Love Changes 7. Slap Back.
8. War Games 8. Deep Soul Sista.
9. Books in Stone 9. Lately I.
10. Tracking Pixels 10. Roxy's Dance

Produced created and arranged
By Djjoel S Muzyk aka. O_sun7
For SLS productions
All rights reserved.