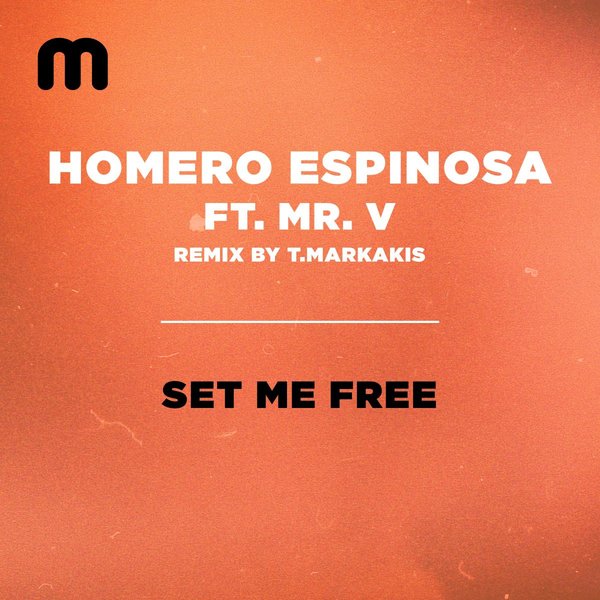 "Moulton Music, the renowned dance music label, is excited to announce the return of Homero Espinosa with a breathtaking remix of his classic tune, "Set Me Free," featuring the dope vocals of Mr. V. This time, the record gets an unforgettable makeover by the talented Greek producer, T.Markakis.

The T.Markakis remix of "Set Me Free" takes the listener on a captivating journey, flipping the original track on its head and diving even deeper into its mesmerizing vibe. Infused with lush pads and moody keys, this reimagined version sets the perfect atmosphere for sunset or early morning DJ sets, inviting listeners to lose themselves in the music.

Homero Espinosa's collaboration with Mr. V has already made waves in the electronic music scene, and T.Markakis's expert touch is set to elevate the track to new heights. With his signature sound and undeniable talent, T.Markakis transforms "Set Me Free" into a hypnotic and evocative experience that dance music enthusiasts won't want to miss.

"Set Me Free (T.Markakis Remix)" will be available on all major music platforms, ensuring that fans across the globe can enjoy this enchanting new remix. Moulton Music is committed to showcasing the best in electronic music, and this latest release is a testament to that dedication."