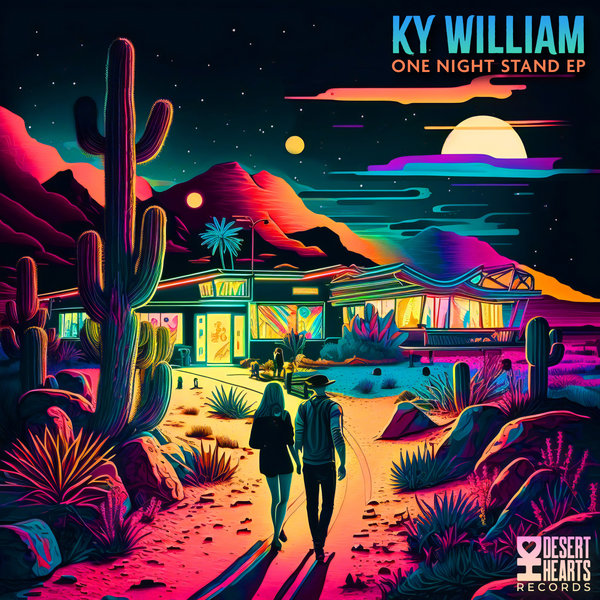 Shake
Extended Mix

(5:09)
Brooklyn based Ky William lands on Desert Hearts Records with a spiffy 2-track EP. Ky's rise the last couple of years has been exponential, quickly making a name for himself as a producer and DJ of great talent. His catchy music has been released on labels such as Off The Grid and his own label Andhera Records. His records are getting constant support from big international artists such as Loco Dice, The Martinez Brothers and John Summit.

Ky's innovative sound has already taken him around the world as a DJ, and he is ready to make some fuzz with the Desert Hearts family. Opening the EP is the groovy title track "One Night Stand". Energy loaded vocals light up the night accompanied by beautiful balearic guitars and a badass bassline. "Shake" continues the upbeat vibe with tight percussion and a contemporary acid feel. With a slow rise of naughty sounds and layered vocals the tune builds momentum and contours with minimal drops.

Ky William serves us a funky, groovy and fun sound ready to hit the dance floors world wide.