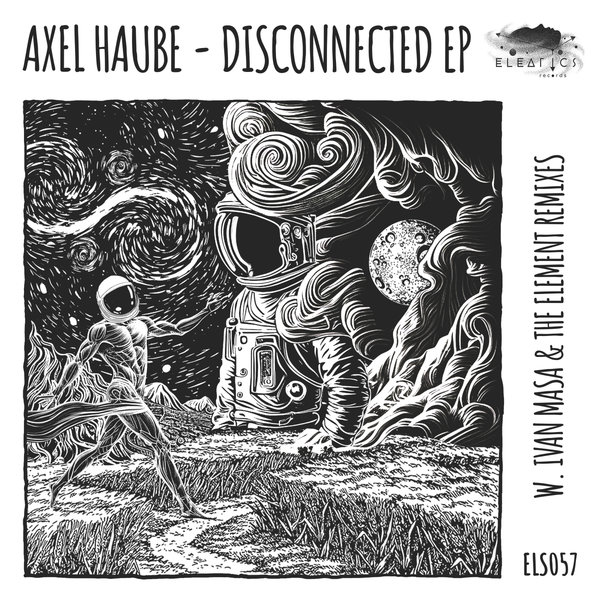 Belgian producer Axel Haube makes his debut appearance at Eleatics with 'Disconnected' EP.
Main 'Disconnected' seizes a well-crafted playout of bright and mellow analog sounds fitted into a smooth and ornate arrangement.
Teaming up with Italian singer Running Pine, Axel delivers 'Fading' - immersive and emotive work from this duo. Elegant Running Pine's vocals are drowning into a mystic fleur of the deep and exciting instrumental.
Italian producer Ivan Masa comes with the synthesizing carnival on his remix. Full of striving and sharp sounds alongside heavy expansive percussions, the whole work is properly formed into a firm dancefloor pleaser.
Another revision of 'Fading' is crafted by The Element, who is making his great version dark and somber, but intense with many playful and hidden sounds all over the mix.
A complete release from another talent we are proud to open the doors for.
Meanwhile, we prepare more music to share with you. With no boundaries, as always.