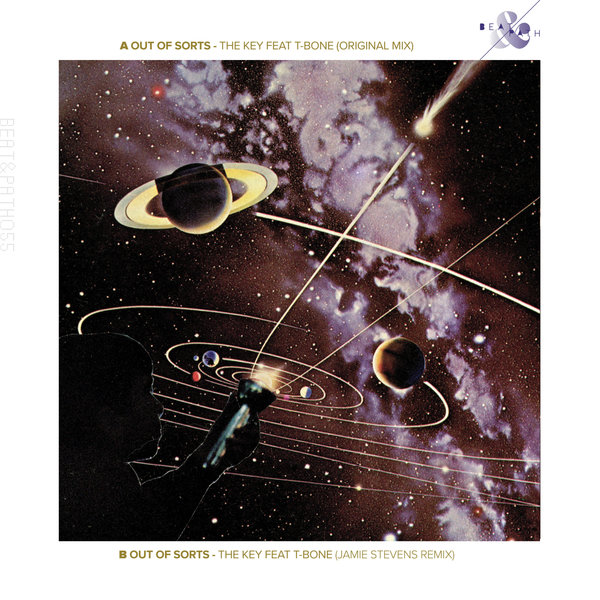 To dig crates in 2023 is to explore an electronic ecosystem beyond taxonomising; there are now more tracks on Beatport than there are people in Hong Kong, and (as in nature) specialisation is the key to a producer's success. Brothers Hayden and Barton Strom (Out of Sorts) understand this, having perfected a brawny but restrained style of house across their post-Antix career. Their latest release with T-Bone for Beat and Path presents the essentials of this sound with time-won self-assurance.

'The Key' centres around a confident vocal line from T-Bone, a Kiwi producer and vocalist who brings a blues influence to this extraplanetary expedition. With twenty-seven years in the underground electronic scene, Out of Sorts have the dexterity to try unconventional approaches; here they've begun with acoustic stems recorded by T-Bone on an Akai multitrack, manipulating them into a spacey early-morning house piece. The result is as much a song as it is a track, an exquisite electronic sculpture covered in acoustic fingerprints, and will appeal to lovers of Innervisions and the ecstatic gravity of the South African deep house sound.

The B-side is from Jamie Stevens, a man whose release schedule is absolutely sprawling this year (with releases on Balance, Bedrock and Selador in March alone). His mature, restrained signature is immediately audible on this seven-minute remix, which is too certain in its source material to bother with dramatic builds and drops. A few meticulously chosen elements and an irresistible groove; good dance music requires nothing more.