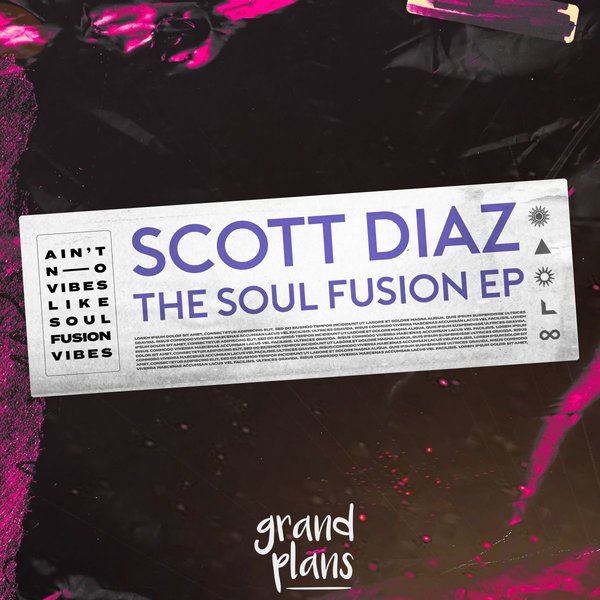 "Grand Plans was set up to be a home primarily for my own output, and the intention was always that it would be reflective of wherever I was musically at any given point, whether that be jazzy house, deep emotional vibes, vocal collaborations or more club-focused records. The quality and legacy of the releases are of the utmost importance to me, so that's something I'll never compromise on, whatever the style, and with my growth and evolution over the past several years, now is the right time to broaden the scope of the label to better represent where I am as an artist. I hope you'll come along for the ride.

This EP was conceptualised at the Soul Fusion parties I've played at and inspired by the friends I've made and the times I've had because of it. It's one of the best parties and crowds out there right now. The idea was to create three tracks that I could hear being played and represent the sound of Soul Fusion, spanning the spectrum of garage, bumpy, broken, soulful and gospel vibes, all woven together in that unique UK way.

As you may have guessed, 'Trouble's House' is dedicated to the late, great Paul' Trouble' Anderson and I wanted to add a few words about that. Paul had a significant influence on me with his energy, musical vibe, and showmanship behind the decks. His early Kiss FM shows (if you can find them online) are still essential listening. I was lucky enough to meet him and share brief conversations on a couple of occasions out and about in clubland many years ago, and I'm eternally grateful for that.

It's my humble tribute to a trailblazer, tastemaker and true house music great. Hopefully, it's a record he would have liked and maybe even played. As a DJ known for impeccable selection, that would have been quite the achievement. Thank you for everything. PTA Forever."

Scott Diaz.