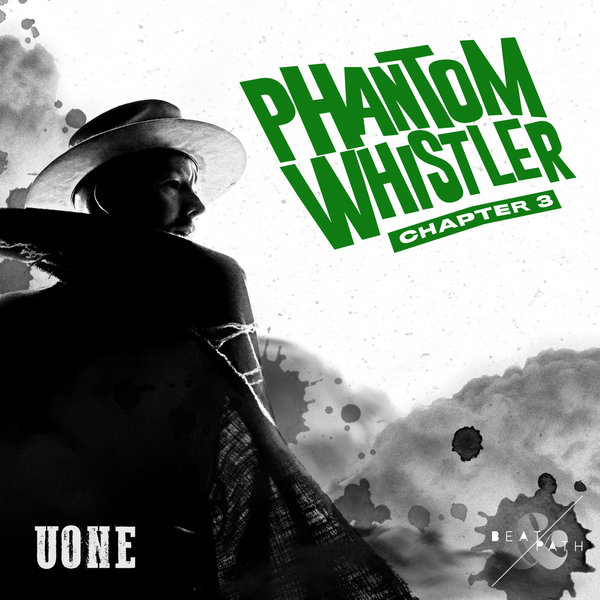 Phantom Whistler - Chapter 3
Uone,Wilma (AU),Heath Myers
Beat & Path
BNP054 | 2023-05-12
PHANTOM WHISTLER - CHAPTER 3
More info: www.uonemusic.net/

Just You and Me is dipping in sex and funk, the dulcet tones of Barry White rides the dirtiest rhythm this side of Texas. Fat, hedonistic and incredibly dangerous, this is tantalising tech house.

The synchronicity of life is explored in 'Faith, Hope and Charity', a delightful dancefloor number musing over the magic of the number three.

On 'A Distant Oasis', a babbling stream and contemplative whistle set the scene for the lonely cello of Australian cellist Wilma - all adding to an atmosphere filled with Northern Exposure energy.

We're almost nearing the end, and if this is a Hero's Journey,' Light Reading 2020' might be its apogee. Featuring the spoken word of fellow Australian guru Heath Myers, it's a doctrine filled with provocative theories, spiritual tenets and generational teachings that glide along a mesmerising 4/4 rhythm — all enhanced by a totally entrancing melody shimmering like the stars it refers to.