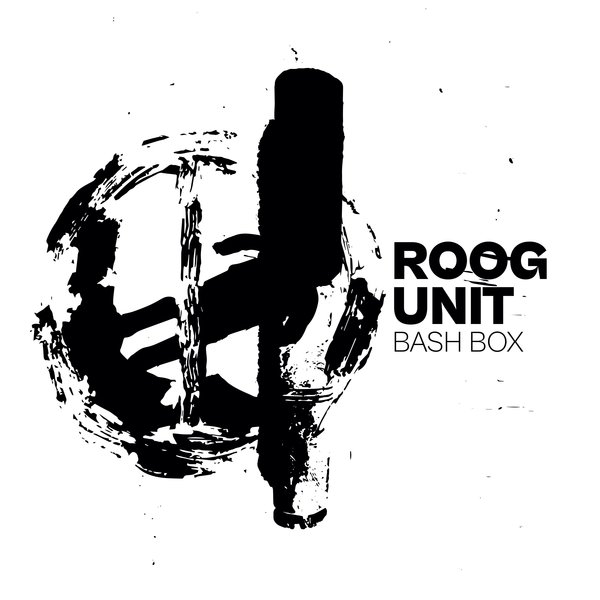 Bash Box EP
Roogunit, Luke Slater and Ø [Phase]
Mote Evolver
MOTE066D | 2023-04-14
Luke Slater and Ashley Burchett return as Roog Unit for new EP on Mote-Evolver.

Following a string of collaborative EPs throughout the years, Mote-Evolver boss Luke Slater and Ashley Burchett (Ø [Phase]) return under Roog Unit to Slater's imprint, delivering another set of mind-bending, boundary-pushing techno tracks tried and tested in their back to back sets under the alias.

Leading the release, 'Bash Box' brings a high-energy stomper peppered with menacing kicks and siren-esque leads, coming in at a blistering 156bpm. 'Don't Let Go' follows with tripped-out vocals and tweaked basslines making for a heads-down cut. On the flip, 'Koox' sees the duo reach for wonky, twinkling synths atop a fierce sizzling drum hook. 'Sanity Regard' takes the B2 spot, rounding out another stellar EP from two of techno's most revered talents.

The releases arrives as part of Mote-Evolver's new series of in-person artist collaborations, with each EP capturing the creative moment as it happens, with results aimed squarely at the dance floor. Each release has artwork combining one item from each artist, which means something to them, into one new image.