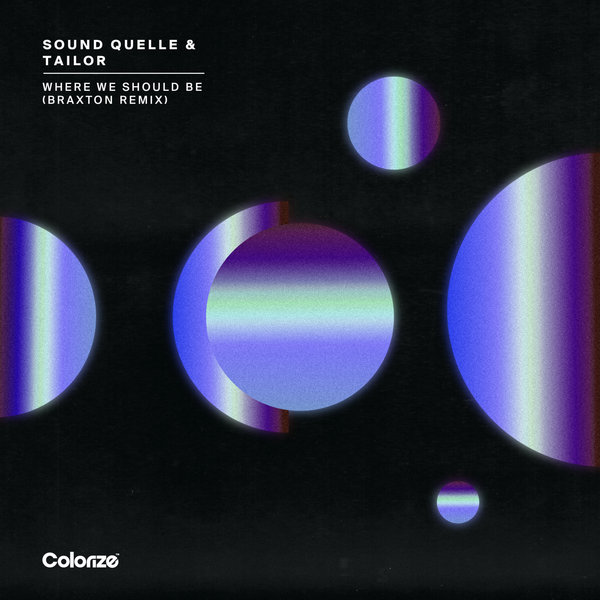 ENCOLOR400R1E | 2023-05-03
Braxton remixes Sound Quelle in style this week on Colorize!

'Where We Should Be' from Sound Quelle and Tailor was one of the highlight productions to come from the former's latest album 'Tarazed', and now we're blessed with a smooth and stylish remix from U.K. producer Braxton. No stranger to Colorize himself with singles like 'Holding On', 'Voices' and 'Spaces' all finding the ears of fans the world over, he puts his spin on 'Where We Should Be' with a deft touch. Bubbly synths are merged with an energetic, flawless rhythm section to make a remix that will leave a long-lasting impression.