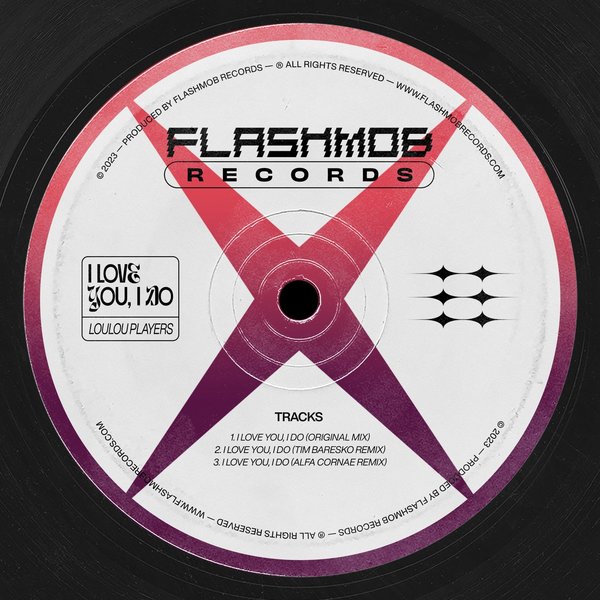 'I love you, I do' is what we told Loulou Players when we welcomed him back to the label with this magnificent single.

The track is supported by a heavy 'Space' bass line and magnetic vocals that push you to another planet, the drum line is a display of taste & style.

On remix duties are Tim Baresko with his first appearance on the label and Alfa Cornae. Tim brings the bass line and the vocals to a different atmosphere equally intense and gripping. Alfa Cornae gives the song a totally different tribal twist with a mix that shoots you directly to that place on the white island..

One not to miss; Enjoy, Flashmob!