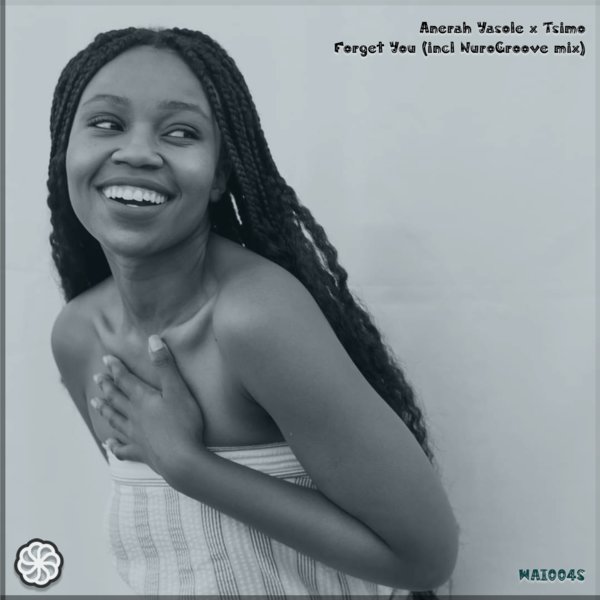 WeAreiDyll aims to ensure we create and deliver under the umbrella of House Music, and our next release from the talented Tśimo fits perfectly. Teaming up with Anerah Yasole, we bring our listeners 'Forget You', including a remix from the talented duo NuroGroove.

Tśimo linked up with Anerah Yasole to work on music and connected with an instrumental. After taking it all in and listening to it, it brought back memories of a personal experience that led her to write the song.

Coupled with Anerah's talent to create a diverse dance track, the vocals sit perfectly with the beat allowing both Anerah's production and Tśimo's songwriting skills to shine through. Experiencing love and learning beautiful lessons along the way, which we can gain experiences from. The message is simple: to learn and grow.

Being no stranger to releasing on major afro house labels, Anerah's shines through on this release. He brings his talented mixing skills with a balanced rhythm of melody and drums. The breakdown delivers a smooth, sweet synth that carries you on the melodic journey, allowing you to take in the experience. This combo is certainly one to watch out for going forward!

Coupled with a remix from the talented duo NuroGroove, who turn the rhythm into a spiritual afro track that will sit well in any house set. NuroGroove has put its stamp on it, giving the air for Tśimo to show off her songwriting skills all whilst keeping the groove alive.

The song itself is about the experiences that leave our hearts broken but realize we can learn beautiful lessons. So, from all experiences of love, take the good and bad, and choosing not to forget it so that you can continue to be open to love.

WeAreiDyll is proud to deliver yet again another wonderful dance track to the masses and we hope you enjoy this release!