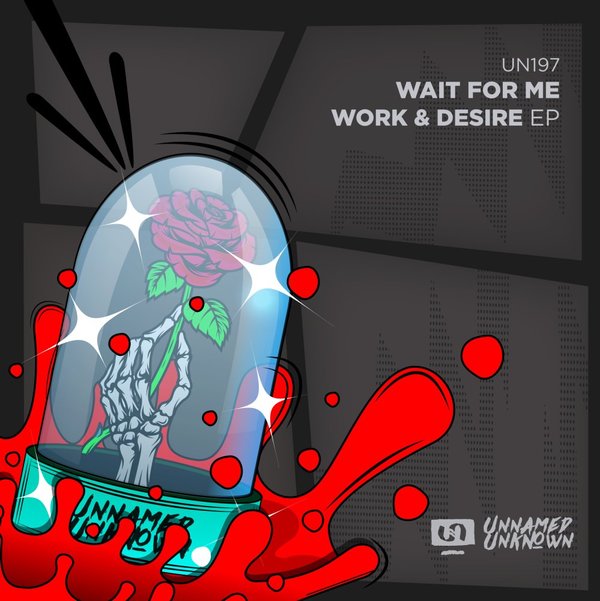 US-based artist Wait For Me makes his solo debut on Unnamed & Unknown with a pumping three-track EP - titled 'Work & Desire'.

Hailing from Charlestown, United States, DJ/Producer Wait For Me is steadily making a name for himself on the global Tech House scene. Following releases on Kubbo Records, Groovy Bone, Bella Vie Music and many more, he returns to Unnamed & Unknown following his addition to our 'ADE '22' VA with an impressive solo debut 'Work & Desire' EP.

Kicking off with the title cut, 'Work & Desire' makes a solid beeline with rolling grooves and swirling vocal constructions. Riding potent beats and roaring low-frequency rumble, its scattered percussive energy and cleverly constructed vocal arrangements add attention-grabbing movement and character to the mix to carve out a punchy peak-time Tech stomper.

'The Name Is Bob' sees Wait For Me deliver a uniquely fetching and funk-filled vibe-builder. A catchy bassline melody and undulating drum work push the track forwards through a myriad of playful twists, turns and creative fills from start to finish. A uniquely funky record with an instantly memorable character, showcasing his artistic individuality.

'Git Get It' brings the release to a close in style with more signature label-centric vibes and heaps of dancefloor energy. Neverending layers of rippling percussion and tonal shots create a wave of movement between firm kicks, sizzling hat grooves and widened bass notes, joining another scattered array of clever vox work and subtle musicality to deliver a delightfully underground jam.

Wait For Me's 'Work & Desire' EP is out on 9th March 2023 on Unnamed & Unknown.