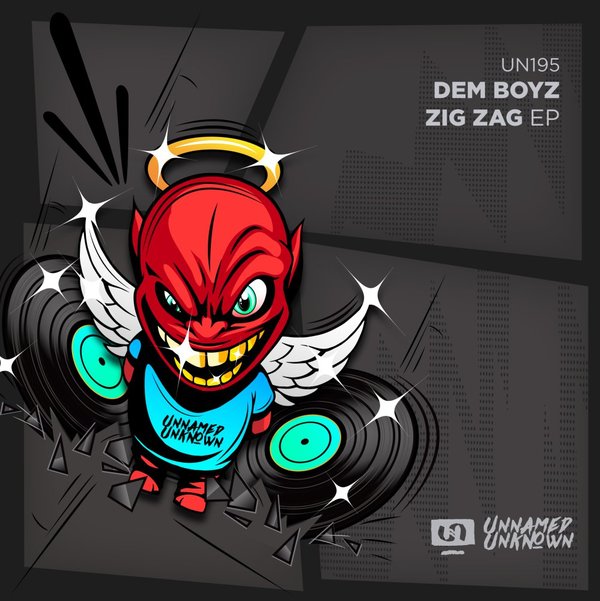 Medellin-based duo Dem Boyz return to Unnamed & Unknown with another profound three-track EP titled 'Zig Zag'.

With releases on Kubbo Records, High Quality, SexAppeal and XtraTrax, Colombian DJ/Producer duo Dem Boyz are back on Unnamed & Unknown with another impressive offering. Spanning three freshly-squeezed dancefloor weapons, their 'Zig Zag' EP blends the label's signature sonics with their unique South American flair from start to finish.

Opening with the title cut, 'Zig Zag' thrusts you into upbeat drums and fizzing percussion alongside a catchy rhythmic sub-bass melody. Its catchy vocal hook brings the track to life with unique character, cutting through playful fills and atmospheric FX that give it an endlessly rolling terrace feel.

'Pirouletta' comes next, bringing more undulating grooves and driving cadence from the outset. Rippling percussive layers create a tidal swing in the mix whilst a swirling vocal hook floats the track through several quirky, atmospheric breaks and thumping drops.

'Dew Shake' closes the release with more pulsating movement and low-frequency potency throughout. Building around another looping vox and creative tonal percussive fills, the tracks focus on flamboyant instrumentality and funky melodies make the perfect partner for its core of groovy nuances.

Dem Boyz's 'Zig Zag' EP is out on 9th February 2023 on Unnamed & Unknown.