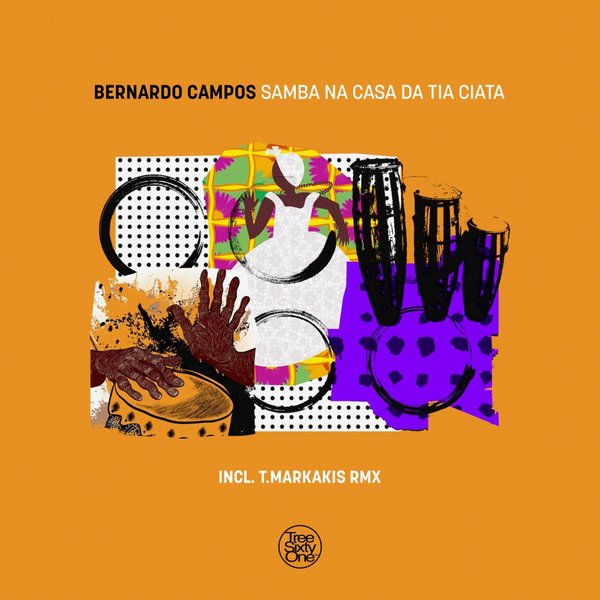 After a 2022 of great music and the debut of some worldwide legends on the electronic music business on Tree Sixty One, we are happy to start this new year with a brand new release presenting two new great artists on our label.

We are talking about the EP 'Samba Na Casa Da Tia Ciata' by one of the most vibrant and active artists from the new generation in Brazil, Bernardo Campos. Born and based in Rio de Janeiro, Bernardo delivered us two different and beautiful tracks. The song that gave name to the EP, brings a nice deep and introspective journey around a very particular and special sample that talks about the old days in Rio de Janeiro when some meetings were happening at the house of 'aunt Ciata', a black woman who lived between the 19th and beginning of 20th century, who was an influential and important figure fighting against the police repression to samba on those days, and how important that was for Brazilian culture.

This EP just couldn't get better, as we also signed a special remix from one of the finest producers in the business at the moment, mister T. Markakis. Born in Greece, but based in Germany, a country that fueled his passion for DJing and for crafting immense music, T.Markakis interpretation's of 'Samba Da Casa Da Tia Ciata' was a more progressive and underground extended trip and we definitely could feel the influence from German electronic music on it.

Last but not least, the second original track from Bernardo named 'Seven Lucky' is a more jazzy song with a very nice piano, bringing that smooth and groovy vibe that we all love.

Check it out all these tunes from this connection between Brazil and Europe, released right in time for the first carnival after three years of pandemic times. We hope you can spice up your sets with one of these cool tunes. Cheers!