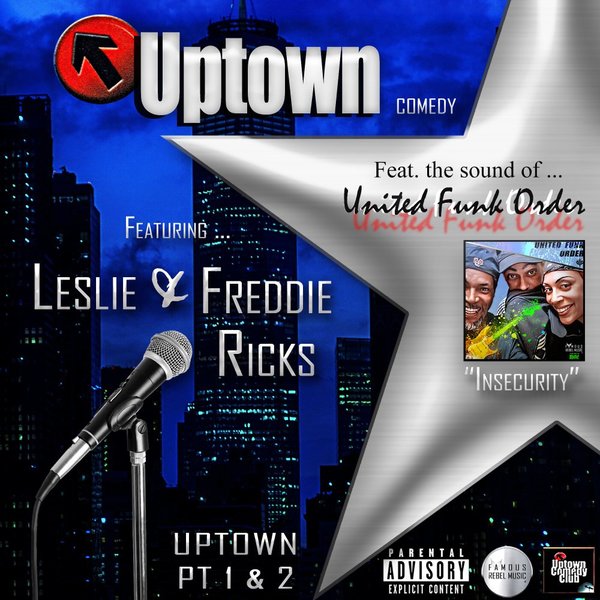 Uptown Comedy Club has established itself as the hottest urban Comedy Club in New York. Located in Harlem it showcased such talent as
Chris Rock, Chris Tucker, Flex, Robin Harris, Mike Epps & Doug E. Doug, Capone, Drew Frazier Just to name a few. The U.C.C. owned & operated by the Brown Brothers also had a hit television show on the Fox Network distributed by The Rysher Company and Produced by Bob Banner Associates, which received rave Reviews. Besides entertaining thousands of Patrons, the
Celebrities came to feel the vibe from filmmakers Spike Lee
& The Hudlin Brothers, Debbie Allen to Malcolm Jamal Warner.
This project features 2 amazing comedians from our original CD. Leslie & Freddie Ricks. Also featuring a monster track from United Funk Order titled 'Insecurity'. Mix / Mastered by DJ Gomi.
Turn it up and be prepared to laugh and groove at the same time.