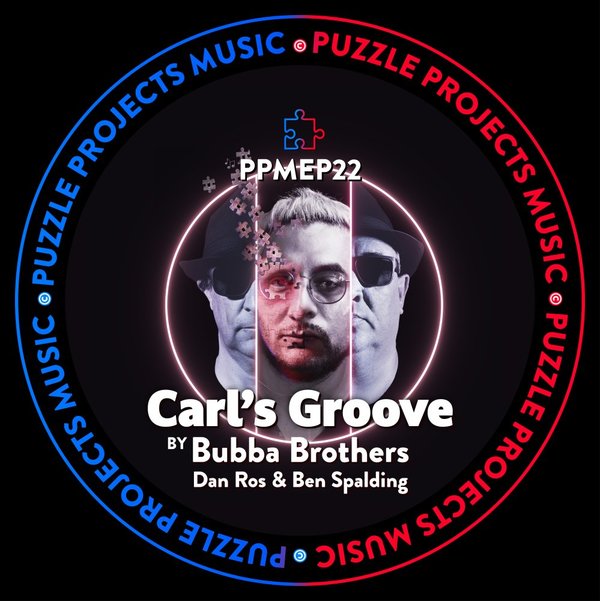 Ben Spalding welcomes Portuguese duo Bubba Brothers for a debut release on PuzzleProjectsMusic. The two friends, Eliseu Correia and Justino Santos are steadily building a cult following through their wild parties in the Algarve and through their take on big room-targeted house and techno.

Releases such as 'No Name Song' have established the Bubba Brothers sound within the underground scene. Remix duty sees label head Ben Spalding showcase the first of several, minimalistic and naughty bass-heavy Tech House productions created with rising Mexican producer Dan Ros.

'CARL'S GROOVE' follows on from the duo's debut single 'Carla's Beat', released back in 2019. This cut utilises razor-sharp hats and snares alongside a grumbling bassline to devastating effect. Extra layers and elements are gradually added to increase the tension and energy, creating a compelling cut. With an acute understanding of flow and what works on the dance floor, the Bubba Brothers keep the pressure up, using a soulful vocal clip in the track's second, and most potent, breakdown.

For the remix, Ben and Dan flip the script completely by dismantling the original mix into a taut, narcotic-driven composition.

Entry into the cut is unsettling and designed to be dropped as a massive floor heater at short notice. As the arrangement develops, multiple, typical Spalding-Esque provocation and suspense points take control and unpredictably mutate through the simplistic 4/4 house template to devastating effect. Key shift vocals paired seductive synth and chord stabs complete this unique and potent remix.

Stay locked in for the next PuzzleProjectsMusic release, which welcomes a first solo release for Italian artist Flavio MP with Intentionally EP.