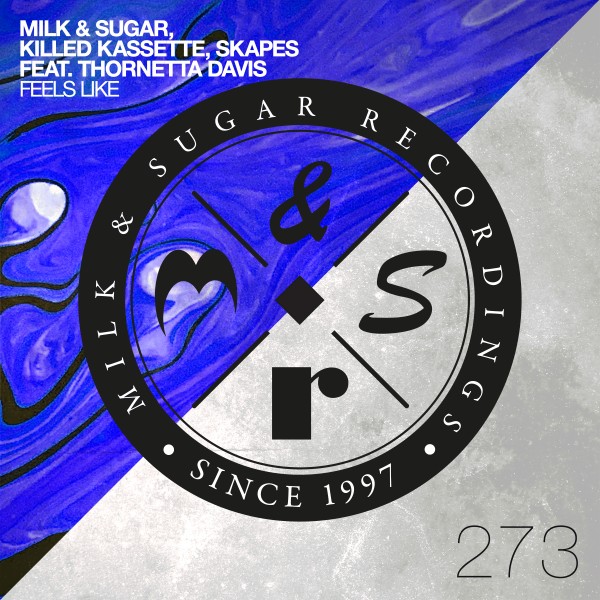 Germany's iconic house outfit Milk & Sugar return with a new track for 2023 'Feels Like' – a collaboration with UK DJs Killed Kassette and SKAPES and guest vocals from Detroit Blues singer Thornetta Davis.

Thornetta Davis was awarded a "Living Lifetime Achievement Award" by the Detroit Blues Society and has opened for Blues Legends such as B.B. King, Ray Charles, Etta James, KoKo Taylor, Johnny Johnson, Bonnie Raitt and more.

Born out of the 90s UK rave scene Killed Kassette is a pioneer of house music with a remarkable resume, having worked with the likes of Carl Craig, Kevin Saunderson, Chez Damier etc.. Skapes is a newer name from the UK underground house scene, with regular support from the likes of BBC Radio 1, Rinse FM and Kiss FM.

Bright, upbeat and bouncy 'Feels Like' provides some much needed light to banish those January blues as Thornetta sings "It's getting clearer, there ain't no cloudiness in my mind." It's an uplifting start to the New Year with superb vocals from the Queen of Detroit Blues – Thornetta Davis, who collaborates with Milk & Sugar for the first time.

Milk & Sugar, Killerd Kassette, Skapes, Thornetta Davis – Feels Like is out January 27, 2023.