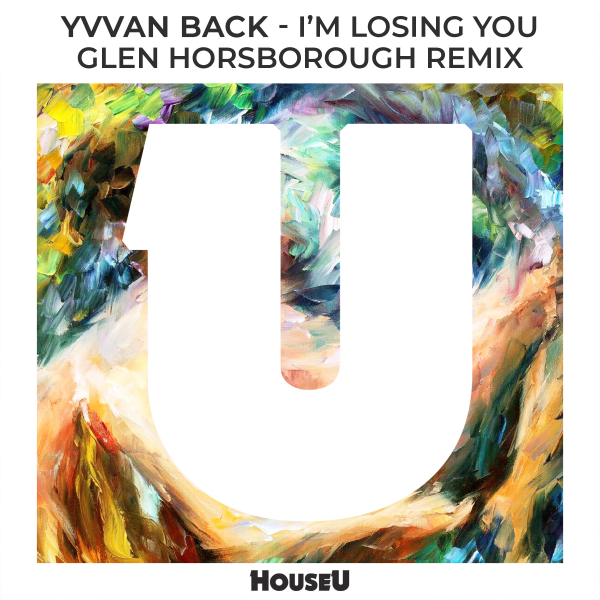 I'm Losing You (Glen Horsborough Remix)
HouseU
HOUSEU181 | 2023-02-17
We are showing up with an extra release on HouseU, not less than a new remix presented by an awesome artist, who debutes on the label with this one.
Glen Horsborough's name is well known for the House music fans, since he is an active memeber of this scene for a long time.
He toured the world already as a DJ from the Brazil Pacha to the sunset at Cafe Del Mar. He established his own label, Let There Be House back in 2016, and they presented plenty of successful releases meanwhile he confirmed his name in the world of electronic music.
Glen Horsborough just rethinked, and made his own verions of 'I'm Losing You' originally by Yvvan Back, and we are more than happy to present this song on HouseU.
You may know Yvvan Back very well because we work with him in close partnership since the beginning of our label. The productive Italian DJ/producer shows up with better and better projects as time passes. Now he is marked as one of the best House producers.
His tunes are mainly determined by the Vocal House genre, they contain a lot of instruments and Funky tools.
In the past years Yvvan released his music on highly noted record labels such as: Armada, Toolroom Trax or There Was Jack.
The brand new Glen Horsborough remix is a totally different version of the track. Glen used an emphatic groove and bassline with classic organ, In the break we can hear a really pleasing piano what fits very well to the original vocal.
All together it is an outstanding House track, what probably will be up on the top charts soon.
Download Glen Horsborough's remix right now!