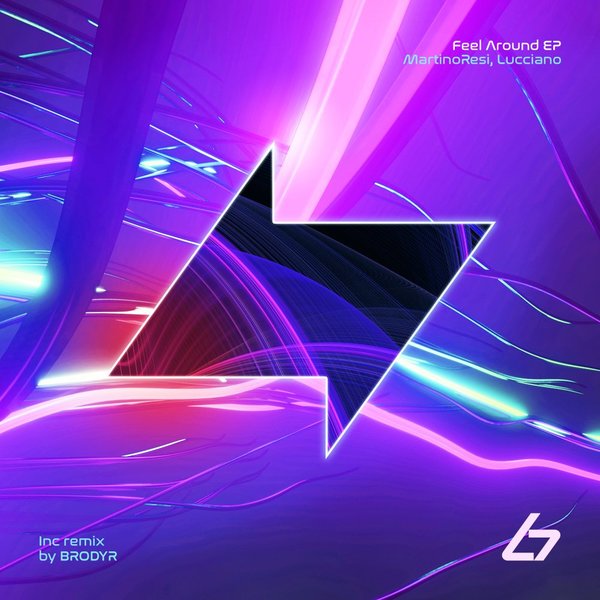 Black Seven Music kicks off its 2023 release schedule with their collaborative 'Feel Around' EP from MartinoResi & Lucciano, joined by label heads BRODYR on remix duties.

UK-based outfit Black Seven Music heads into 2023 with its foot on the gas, turning in its first release of the year in the form of a collaborative EP from MartinoResi & Lucciano titled 'Feel Around'. Joining them on the release are label bosses BRODYR, providing a stellar remix on the B-side.

The EP opens on the title cut 'Feel Around', which sees Lucciano carve out a signature BSM terrace-ready roller. Weighty drum grooves and endless layers of percussion drive the track forwards alongside a rhythmic sub-bass melody, subtle melodic tones and cleverly placed vocal constructions.

MartinoResi follows up with his take on the original, serving up a stripped-back spin on 'Feel Around'. Emphasising punchy beats and rippling percussive flair, its arpeggiated play on the soulful vocals of the track and atmospheric climaxes give it a pleasantly alternative angle.

Next up, Lucciano & MartinoResi combine for 'With You', bringing more dancefloor-focused peak-time energy. Another swinging sub-bass melody and potent rhythms steer the track alongside captivating soundscapes, sunny synth lines and velvety strings to carve out a feel-good big-room bomb.

The release closes on BRODYR's remix of 'With You', ushering in a rambunctious spin on the original filled with bumpy drums, riveting hat grooves and atmospheric climaxes galore. In-your-face rhythms and roaring bass notes add weight to the mix, broken up by playful breaks and thunderous drops.