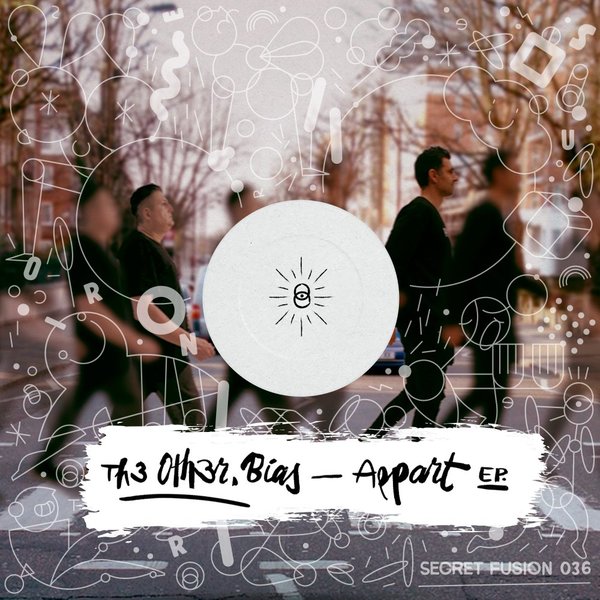 Old spanish friends, djs and producers, Th3 Oth3r and Bias join forces again to build two very cool tunes.
First one, 'Appart' which give the full name to the extended play , it counts with singer Leo Ferro from Mar de Plata , Argentina, they together deliver an anthem style Indie Dance track build on breakbeats with big synths and catchy vocal hooks, include a Dub version for more underground purposes.
Second one, 'Damned' comes with a more energetic approach with full influences of eighties sounds, in two different presentations, the Acid and Italo version, both are suitable for any dancefloor motion.