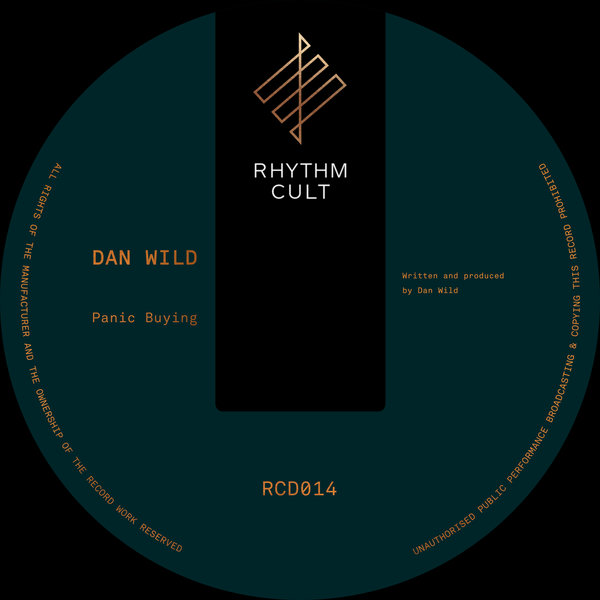 Bristolian troublemaker Dan Wild is one of the founders behind the wild and award-winning Just Jack events in Bristol. His highly regarded record label of the same name has brought fresh music to us from producers such as Youandewan, Massimo Pagliara and Derek Carr. As half of the production duo Last Orders, he has released recently on Fate and Fiction and his music has been remixed by the likes of Metrolux head honcho XDB. The Cult welcomes on board Dan, who brings his discerning taste to the Panic Buying EP. A superb record of deep intelligent house music that is soaked in dub-house and Detroit influences.

First out of the gate is 'From the Earth', an atmospheric journey into the deep that rolls along on a bed of dark synth plucks and echoing keys.

Next comes 'Panic Buying' with its angular electro bleeps and skipping percussion, juxtaposed against moody organic string stabs.

The cult brings in one of the family Francesco Mami on remix duties who delivers a pair of interpretations guaranteed to work the floor. His 'Liquid Mix' of the opening track fairly thunders along, amplifying those dark stabs and adding some grit to the drums, whilst his other iteration is perhaps going to do the most damage - rotating as it does around an ever-spiralling percussion loop designed to send the dancefloor into orbit.

A well-rounded package of underground techno and house again on Rhythm Cult with another new name bought into the cult's fold.