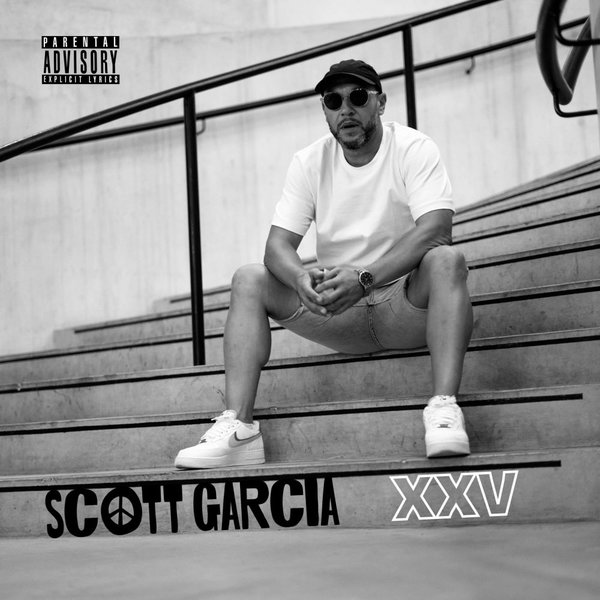 As the year draws to a close and we look to celebrate the boom of garage music at its finale, what better way to do that than to explore a brand new album drop from one of the game's longest standing heavyweights. Enter: Scott Garcia, a highly popular Kiss.FM resident and author of the legendary 'It's A London Thing' classic record, who makes his return with a stunning 30 track album entitled 'XXV', exploring the old and the new across a showstopping tracklist that needs to be heard to be appreciated in full.

As an overall tracklisting, 30 additions is quite a high number, but it is a mere pinch of sand in the sunlit beaches of Scott's extensive arsenal, giving us a highly potent combination of explosive new originals, undercover classics and grimey rollers. The title 'XXV' represents the full 25 years of releasing music that has gone into this album, with the tracklisting working its way from the start of Scott's journey up to the new releases we hear towards the end. The range we hear featured is nothing short of outstanding, from the grimey synthesizer sizzles of 'Sovereign', to the niche inspired 4x4 bass flicks of 'Merk Da Rave' and nostalgia-inducing juice of 'This Is Serious' alongside the wonderful Leo Williams being three immediate examples.

The project is absolutely stacked with high profile collaborative additions, with the likes of Kurupt FM, DJ Luck & MC Neat, Top Cat, Sweet Female Attitude, Ray Hurley, Sticky & MC Fizzy all making heavyweight appearances and further soaking the album in grandeur. There are a few tasty treats throughout the project, with a number of remixes that you may not have even been aware that Scott was behind, as he closes out the year with this project to draw a line in the sand, freeing up his creative energies for brand new heaters in 2023.

With garage becoming such a one-drop influenced genre in regards to releases, sitting back and taking in the roots and culture of the sound via a long play project such as this is exactly what the scene needs as the perfect closer to 2022.