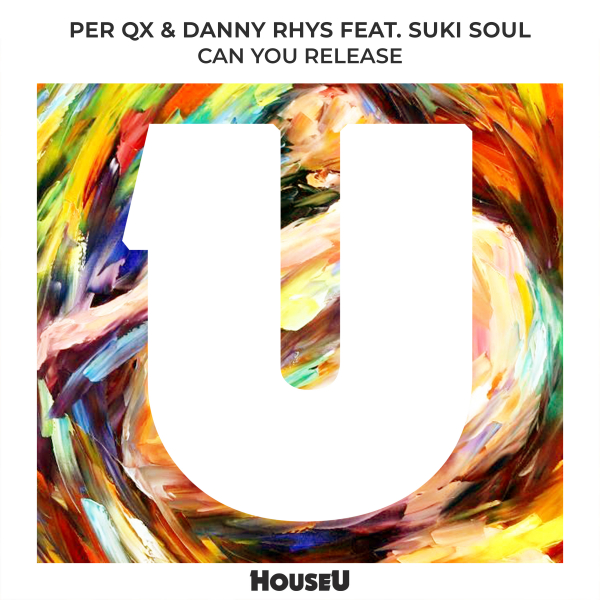 A new and very exciting release is coming on HouseU, not less than a new version of 'Can You Release' presented last year by Danny Rhys and Per QX.
Per QX is a Stockholm based DJ/producer, who works on the House stage for a really long time. He toured around the world already as a DJ from San Francisco to Singapore, played in Fabric, London and Ministry of Sound in Berlin. He presents his new tunes on well-known record labels like Toolroom Records, Stryctly Rhythm or Big Love. He is regularly supported on radio shows by world stars, Pete Tong loves to play Per QX tunes on BBC Radio 1.
Danny Rhys is an English DJ/producer, representative of House and Tech House genres in his country, and team member of the respected Toolroom Records. Danny loves to combine all the subgenres of House, and he really likes the energetic tunes with some vocal. He shows up with his work at great labels, like of course Toolroom Records, Great Stuff or Zulu Records, and he played on great events as a DJ such as: Amnesia Ibiza, Elrow, We Are Festival or Ministry of Sound just to name a few.
He is supported by many of the world star DJs like David Guetta, his colleague Mark Knight, and Gorgon City. He regularly get heard on BBC Introducing, KISS FM and Toolroom Radio, but Danny use to be selected on huge playlists on the streaming platforms too.
The guys have teamed up last year and produced a great song called 'Can You Release' featuring the talented singer Suki Soul. First we decided to release Per QX's version of it, and it received so many nice feedbacks, gained high chart positions on Beatport House Top 100.
This time we check in with the new extended version, refreshed with a brand new base and bassline. This rework is kinda catchy, made directly for the dancefloors.
Grab your own copy right now!