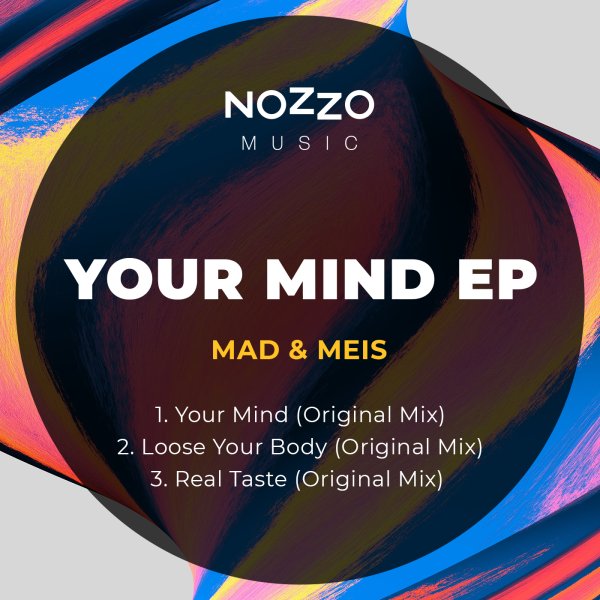 Mad&Meis return to NoZzo Music as they make their full label debut with an impressive three-track EP - Your Mind.

Enigmatic DJ/producer duo Mad&Meis are steadily building a commendable catalogue of releases with their percussive-focused Tech House signature. Following releases on Unnamed & Unknown, Kubbo Records, and of course, Tomi & Kesh's NoZzo Music imprint, the pair are back on the label with their solo EP debut titled 'Your Mind'.

Kicking things off with the title track, 'Your Mind' is an instantly funky affair built around a solid core of groovy drum work, percussive flair and a catchy bassline melody. The track's subtle melodic elements add undeniable elegance to the mix whilst its soulful vocal licks bring its attention-grabbing character to life.

'Loose Your Body' comes next, bringing bumpy vibes from the outset. Chugging drums and rhythmic sub-bass notes create swing alongside funky synth stabs and playful fills. Another head-turning vocal arrangement steals the show here, steering you into climactic builds and several weighty drops from start to finish.

The release comes to a close with 'Real Taste', keeping the energy at a pleasant premium. Another masterful display of catchy beat construction and vocal prowess is on firm display here, with punchy grooves and catchy vocal chops at play from start to finish amongst an impressively upbeat dancefloor heater!

Mad&Meis' 'Your Mind' EP is out on 2nd December 2022 on NoZzo Music.