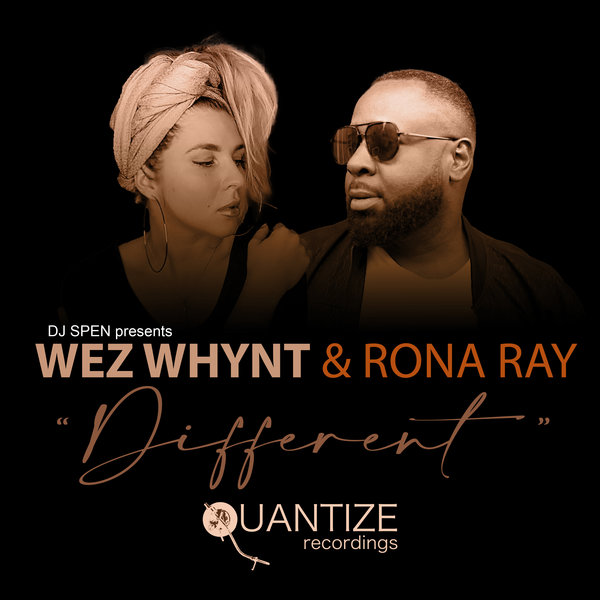 Produced and Composed by Wez Whynt
Vocals Performed and Written by Rona Ray
Published by Quantize Music Publishing
All Instruments Played by Ziggy Funk
Mixed & Mastered by Ziggy Funk
+Remix and Additional Production by MicFreak & DJ Spen
+Remix Arrangement, Keyboards and Beats by MicFreak
Remix Additional Arrangements, Mixing & Mastering by DJ Spen
DJ Spen, Thommy Davis & Kelly Spencer Executive Producers


Quantize is thrilled about this soulful house gem from the talented Wez Whynt and incomparable Rona Ray! 
     This dance music masterpiece will have your dance floors moving in heavenly bliss as Rona sings about a "Different" kind of love. She has created hit after hit this year with vocal agility, personified presence, and command. "Different" not only displays her skills as a performer, but puts the spotlight on producer Wez Whynt who has composed the perfect track for a song that will absolutely stand the test of time.
This release contains Wez's Original Mix that is full of soulful house flavors and mix from MicFreak &DJ Spen.
Both versions are embellished with Rona's incredible performance over killer musical production.