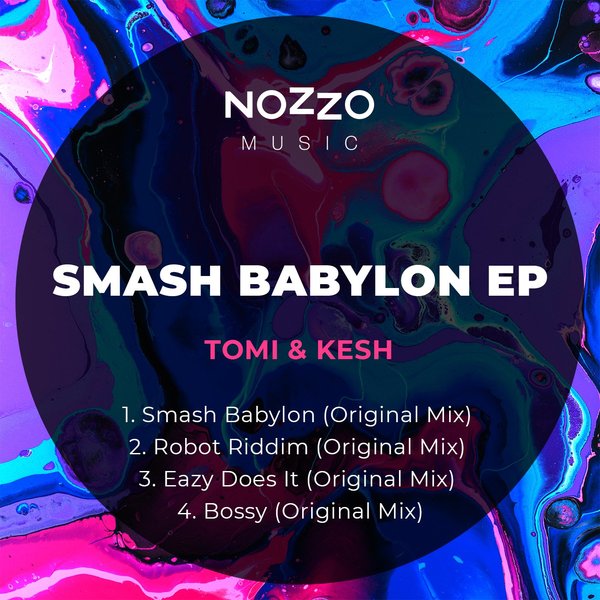 Label bosses Tomi & Kesh return to NoZzo Music to head up its twenty second release with a captivating four-track EP - Smash Babylon.

Kicking off the release, the title cut 'Smash Babylon' dives straight into signature NoZzo vibes from the outset. Punchy drums and an array of swinging percussive elements drive the track forwards over the top of a mammoth sub-bass melody, whilst catchy vocal chops glide in and out of the mix.

'Robot Riddim' follows up with pulsating rhythms and a festival feel. Chugging 4/4 grooves bounce alongside a rolling bassline, tonal percs and subtle melodic elements as the track flows in and out of several climatic transitions and weighty drops.

'Eazy Does It' kicks up the pace with an emphasis on racy drums and low-frequency drive. Another big-room track with hard hitting rhythms and a roaring underbelly, its upbeat Tech persona comes in hot from the outset, providing the perfect platform for its quirky vocal constructions and atmospheric breaks.

The release closes on 'Bossy', delivering another perfectly archetypal NoZzo number. An instantly hooking bassline melody sets the mood here, complemented by terrace-ready grooves and ample musicality from start to finish. If you're looking for a track that keeps on giving, this one's way up there!

Tomi & Kesh's 'Smash Babylon' EP is out on 4th November 2022 on NoZzo Music.