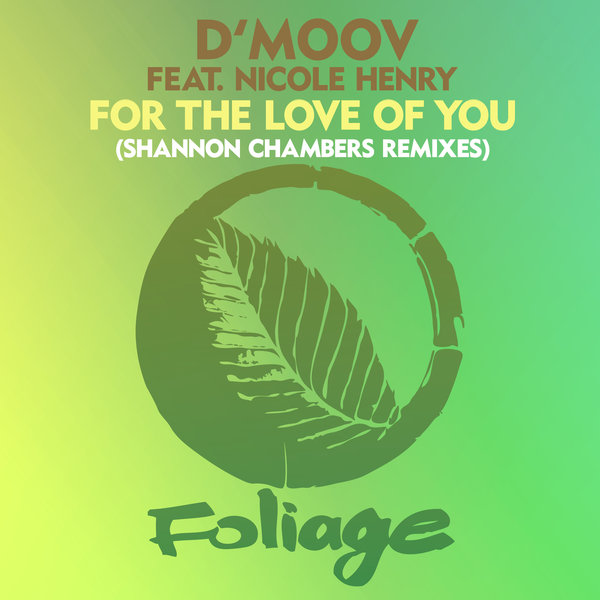 FOLIAGE RECORDS close the year with a true soulful gem and a debut outing from talented CHICAGO native SHANNON CHAMBERS.



Originally released on FOLIAGE back in 2010 FOR THE LOVE OF YOU was produced by DORUK OZLEN & MARK WALKER and then remixed by FRANKIE FELICIANO and DAVID HARNESS.



FOR THE LOVE OF YOU is of course a wonderful remake of THE ISLEY BROTHERS classic ballad from 1975 and features the sultry vocals of outstanding US jazz vocalist NICOLE HENRY.



SHANNON CHAMBERS is a DJ & Producer who has been gaining a lot of love and recognition especially from his recent outings on MIRROR BALL RECORDINGS, MAKIN MOVES and of course his incredible collaboration remix with EMMACULATE of TEN CITY on ULTRA RECORDS.