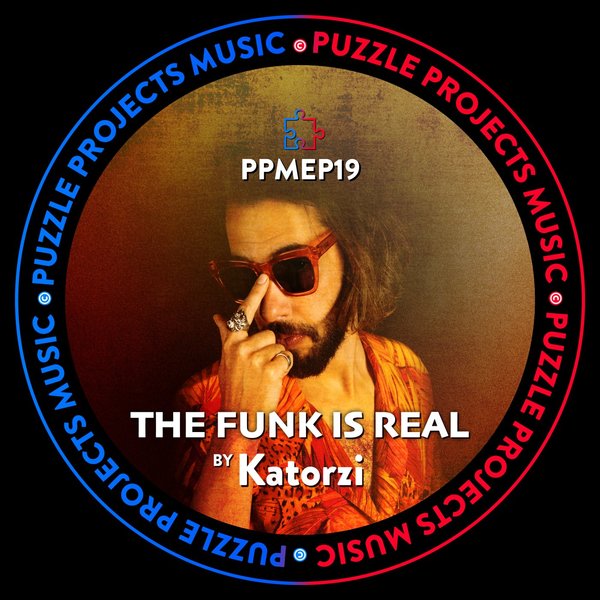 Katorzi returns with a superb three-track release turbo-charged with Afro-Brazilian funk, these cuts demonstrate Katorzi's exemplary production skills and natural born propensity for the funk, the whole funk and nothing but the funk.

First up, 'The Funk Is Real' kicks off the EP with hefty 4x4 beats and groovy guitar licks riding a sublime bassline. As the track progresses, Katorzi adds a vocal clip that gradually builds with additional samples, creating a mesmerising atmosphere. This is a celebratory cut that will set the dance floor alight with its positive vibes and singalong vocals from the man himself.

Next is 'Funk Machine', another excursion into the realms of funkadelia in Katorzi's expert style. This cut has a more electronic feel, again utilising vocal samples to bring the track to life. As the slinky bassline oscillates below pumping beats, a menagerie of guitar licks and pads keep the track vibrant and emotive. Midway through we even get a rap breakdown before the release of more funked-up energy.

Lastly, 'Groove In My Soul' closes the EP with a flourish of beats, bass and buoyant vocals. This is bound to have the dance floor in a state of rapture thanks to its energetic flow. Live-sounding drums bring an organic feel to this track, while the repetitive vocal clips create a hypnotic atmosphere, and the guitar-driven bassline adds to its richness.

Utterly captivating from start to end, Katorzi unleashes another batch of fire on PuzzleProjectsMusic - stay locked in as next up on the label sees the brilliant 'Rockin' Da House' EP dropped by the unstoppable pairing of Parisian star Funkeesounds and Mexican trailblazer Hotmood.