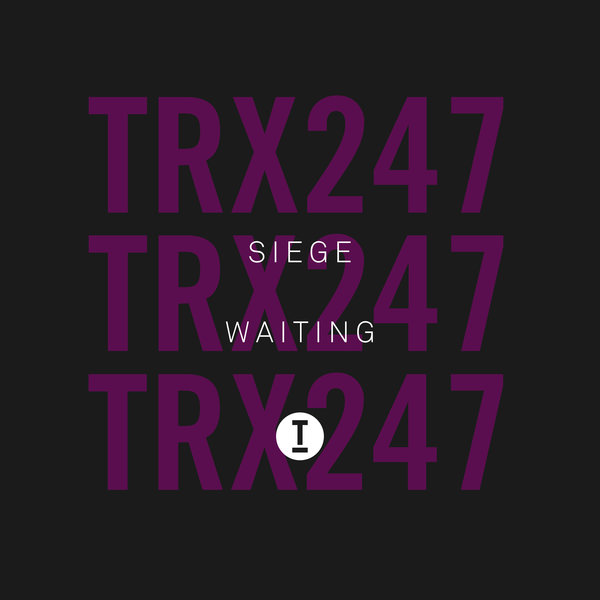 Waiting
Nick Harvey Extended Mix

(6:47)
We welcome back label favourite, Siege, to Toolroom Trax this autumn with his brand-new single, 'Waiting'. A long-standing member of the Toolroom family, Siege has had a multifaceted career with tracks signed to Saved, Circus, We Are The Brave, Truesoul and Strictly Rhythm garnering support from heavyweights Jax Jones, Leftwing : Kody, Danny Howard and TCTS, culminating in shows at distinguished venues across the globe including Studio 338, Eden Ibiza, Motion Bristol, The Pickle Factory and Chicago Social Club in Amsterdam.

His latest career venture has seen him work closely with the Toolroom Academy on a series of sample packs and most recently, his own course, 'Big Room Tech House', which offers a definitive tutorial on how to make that signature sound that Toolroom is famed for. 'Waiting' is a track that was born out of, and developed, throughout the course and when label boss, Mark Knight, heard it, he signed it instantly for Toolroom's Trax imprint. From the organic nature in which the track came to fruition, it was decided to set up a remix competition to all the students on the course, with the winner going on to be featured on the final product, and we are pleased to announce that the winning remix, hand-chosen by Siege himself, is from Swiss DJ and producer, Nick Harvey.

As you would expect from Siege, 'Waiting' is a straight-up dancefloor groover radiating that infamous, big-room energy from the get-go! Nick's remix offers a slightly deeper, more melodic take on the original with more subtle textures and moody atmospherics resulting in a dusky roller produced with the dancefloor in mind. Enjoy!