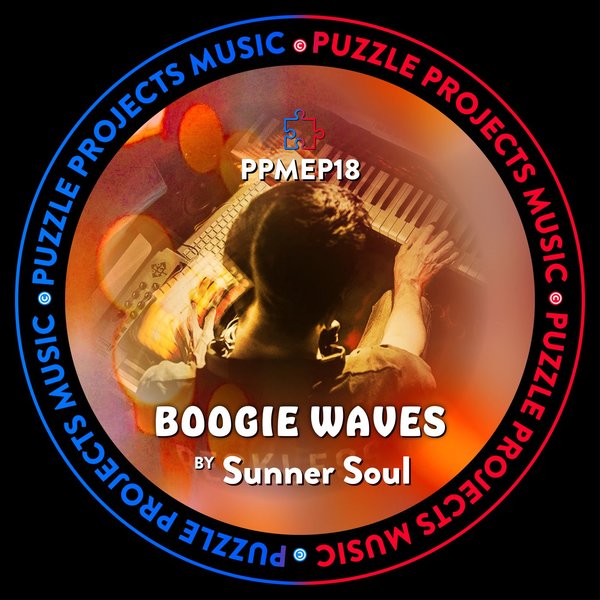 Time for a sojourn into the Funkasphere with Sunner Soul making his debut on PuzzleProjectsMusic with a scintillating doubleheader. The Russian producer has a glittering track record for reworking vintage soul, funk and disco with his unique sonic fingerprint. A renowned and prolific artist, his knowledge of music combined with his versatility and natural talent make him the perfect addition to the PuzzleProjectMusic family.

This two-track release kicks off with 'Boogie Waves', an aptly-titled track that leans heavily into the glorious vibes that only come through the realest and truest funk. Classic drum arrangements get the track moving along nicely, with an infectious funkafied groove in the low end. Sunner Soul utilises an old vocal sample to add a layer of soulful vibrations, with the beats chugging along and transporting us back to the rockin' seventies.

On the flip 'Supafrika' keeps the groove flowing, evoking a sunkissed summertime atmosphere. The laid-back tempo complements a gorgeous vocal, which is bound to touch your soul thanks to its smooth, emotive delivery. This cut's percussive elements are constructed with expert knowledge of the era from which the track is inspired. Combined with the delectable bassline and its uplifting mood this is a sure-fire dance floor bomb for the boogie mob.

Sunner Soul encapsulates the beauty of a bygone era exquisitely with this fresh release for PuzzleProjectsMusic. Stay locked in for the next release on the label and a return to the roots of funk - thanks to the Brazilian musician Katorzi with the three-track 'Funk Is Real' EP.