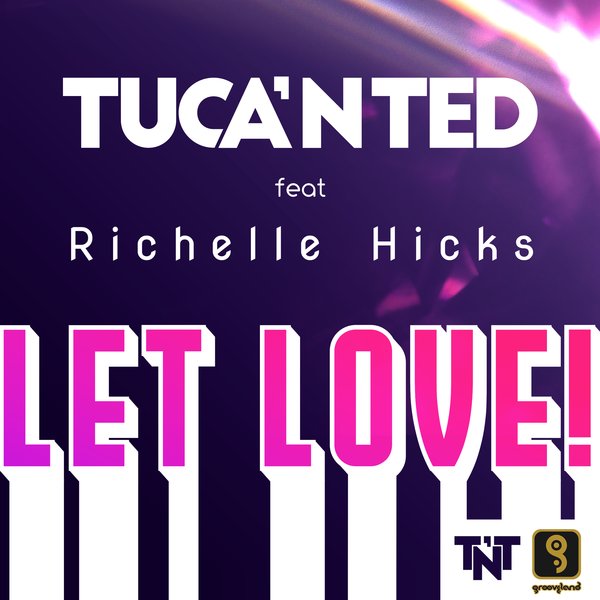 Grooveland presents new release, which marks the debut for the duo TucanTed on the label with Let Love with Richelle Hicks on the vocals.
TucanTed or simply TNT is the new project of two experienced DJs who, together, have many years of career and a lot of musical background.
Ted has been studying music since he was 5 years old, as well as having extensive experience in audio engineering.
Tuca has a huge background in the house music scene with soulful, deep and tech nuances with a lot of personality.
Together teamed up with American songstress Richelle Hicks to create this house music masterpiece.

Executive Producer: Edground

TucanTed feat. Richelle Hicks - Let Love (Original Mix)
ISRC: BR1DS2200015
Written and produced by Joval Teixeira aka Tuca and Tadeu Correia aka Ted for Grooveland.
Drums, Keys, Bass, Arranged, mixed and mastered by TucanTed. Lyrics and performance vocal by Richelle Hicks.