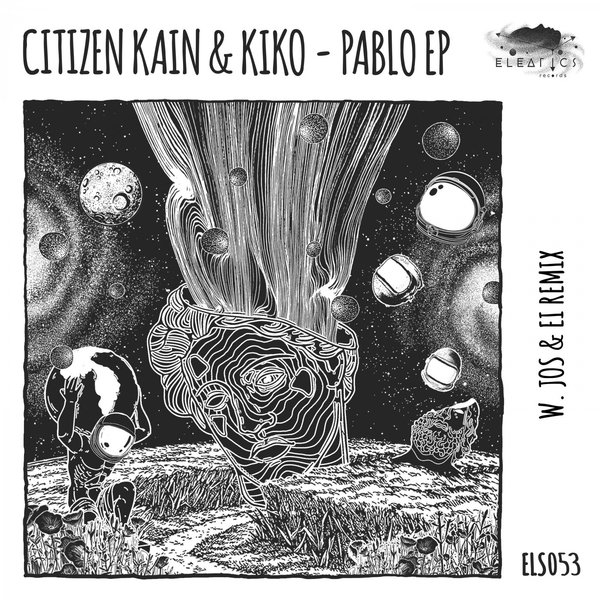 Pablo
Original Mix

(7:58)
Pablo
Jos & Eli Remix

(5:57)
Our next release takes full control of the French partnership of Citizen Kain and Kiko. Both artists have been presently released with Eleatics with remixes and full singles in the past, so welcoming this joint release is our humble pleasure. The latest productions released on Afterlife, ATLANT, Bedrock and Watergate have been warmly met by the global tastemakers, so this release is the one we are happy to put out finally.

Title 'Pablo' takes the haunting and cracking sounds from its' first seconds. The elastic groove alongside the sharp and cutting sounds is firmly proving the tracks' efficiency with dramatic and sensitive breakdowns.

Israel duo Jos & Eli stay in our sight for a long time. Their recent releases were released by Renaissance, Odd One Out and Watergate, so their retake on 'Pablo' is a work we're delighted to release. Placing the hypnotic repetitive melodic elements over the stout bassline, Jos & Eli's remix dives the listener into the pure euphoric world of melodic techno sounds.

'Unsung' completes the package. Beautiful arpeggio work on the breakdown is well worked with the multiple sounds all over the track.
Finishing another record here, we are here to repeat the same thing we do: we will reveal more music, as long as there is no boundaries to set, as always.