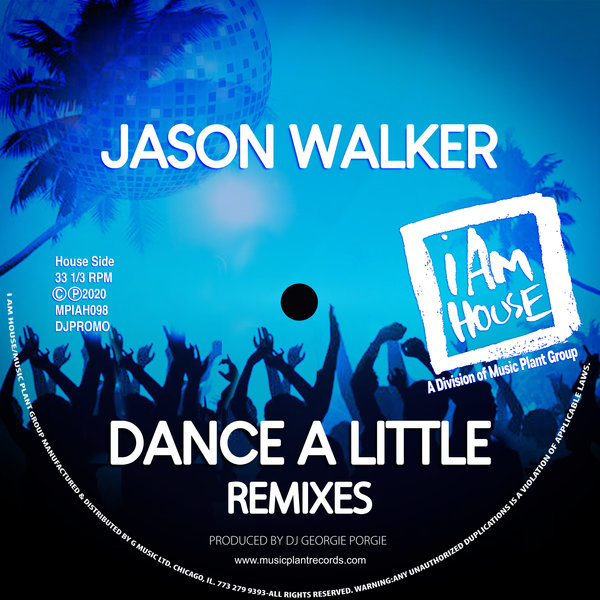 An All-Star Remix package is delivered for Jason Walker's #1 song "Dance A Little!"

Mixes by Georgie Porgie, HP Vince, Da Funk Junkies and DJ Strobe! The remixes are AWESOME!!!

Again no hype needed for i Am House/ MPG releases…just press play!

Recommended for all that Love House Music!

#iAmHouse #MPG #GeorgiePorgie #JasonWalker #GeorgiePorgie

#HPVince #DaFunkJunkies #DJStrobe #DanceALittle #House #Fire #PeakHour

Executive Producer: George Andros

Produced by Georgie Porgie

Engineered and mastered by G. Andros @Vibe Studios, Chicago.

Written by G. Andros & Jason T. Walker

Published by Georgie Music (ASCAP) / J Bird Octave Music (Ascap)

C & P 2022



1,5&9 Produced by DJ Georgie Porgie.

2,6&10 Remix produced by HP Vince.

3&7 Remix produced by Da Funk Junkies.

4,8&11 Remix produced by DJ Strobe.