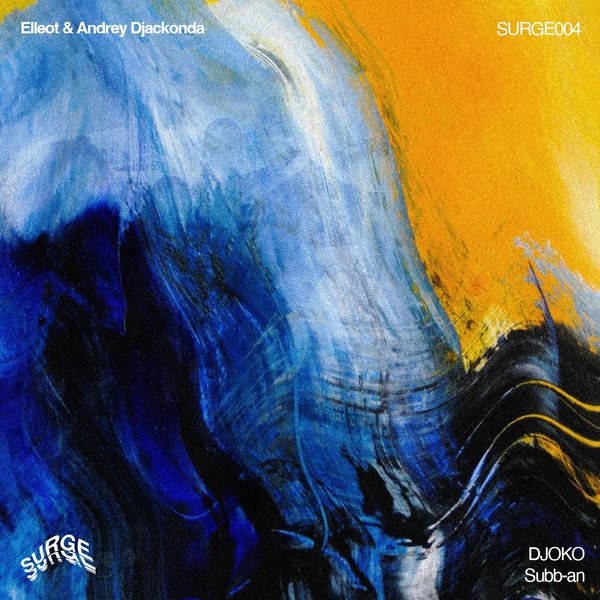 Surge has decided to release 5 out of 8 tracks from their very special SURGE004 release.

Surge Recordings has cultivated a reputation as a record label with a hotbed of talent ranging from emerging artists to leading names in house music. This release is no different, living up to their name with a 'sudden powerful movement' taking things up a notch with a heavyweight remix package to complement this irresistible offering from Elleot and Andrey Djackonda.

'Back to Me' comes in with swung and skippy drums accompanied by deep sultry vocal cuts,
gorgeously jazzy piano chords and dreamy pads - a truly dreamy number oozing class and soul.
'Thiago' is an ode to Elleot's newborn son. Kicking off with a light and bright organ before bringing in a snappy drum beat and vocals oozing attitude. Cap this off with an infectious and bubbling groove to underpin this beat and you have a tune Elleot's newborn will be proud of for years to come.

'Resku' starts in a dreamlike state with a sample of the renowned angelic voice of Sade and the duo gives a generous helping of this gorgeous vocal throughout. The track picks up the pace with some trademark skippy drum patterns and swirling synth elements throughout. An outcome is a dreamy number perfect for the warm-up or wind-down.

Cologne-based production maestro DJOKO steps up to deliver a beautiful remix of 'Thiago' bringing his feel-good house style to the remix sure to be a summer staple in DJ sets. Subb-an provides the proverbial cherry on top of the divine musical cake, with his dark deep chuggy remix of 'Resku' perfect for when things get weird and wonky in the club.