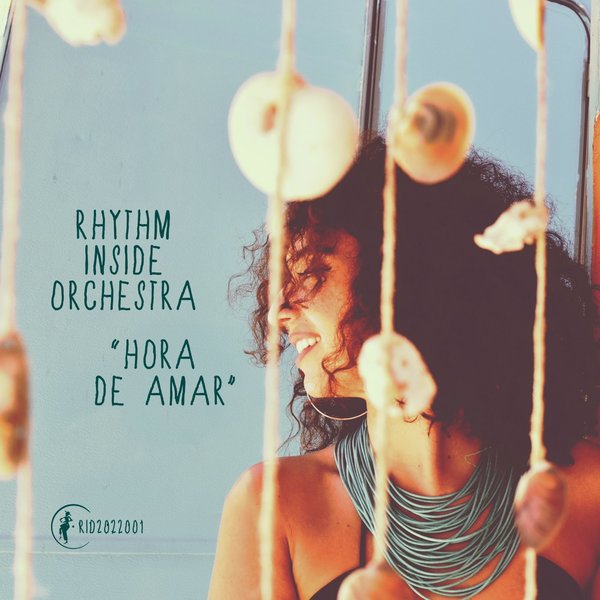 The 'Orchestra' is coming back with one more live recording.
Taking as an idea the sound color of the Brazilian jazz percussionist and drummer Airto Moreira, the Rhythm Inside orchestra gives a unique musical impression, in a live performance, of Samba de Flora. They provide their original interpretation with their unique jazz improvising style and simultaneously combining it with a psychedelic intro influenced by the journey that the sound of 60's takes you on, Anthony K. and his musicians create a nostalgic, soulful, but also a dancing theme, from a decade that musically marked almost everything that followed. Both mixes could be easily used in every single venue with a sound system.
It is a beautiful 'clash' of sounds that will take you on a journey, like dreams do, where time stops by closing your eyes.
It's just the Rhythm Inside Orchestra

Beat programming / additional drums / fx: ANTHONY K.
Bass: PANAYIOTIS BOURAZANIS
Guitars: GEORGE STAVROULAKIS
Keys / Synths: GEORGE MOUTAFIS
Recorded Live @ Portokali - Zakinthos
2019

Mixing / Mastering: Ioannis Dalagelis

2022

Special thanx goes to:
- Shapes Festival - Frank Alfier and Spyros Housemotion for inviting us, it was really awesome
- Eleni Tourkaki and her Portokali @ Argasi for the warm hospitality and unconditional love. Without her, there would not be this one and many more.
- Ioanna Vithoulka - our Zakinthian muse - for giving us her beautiful face, smile and energy to create this beautiful layout for the record
- last but not least mr Harris Varzabetian for his enthusiasm and love for our music. You are always appreciated sir!