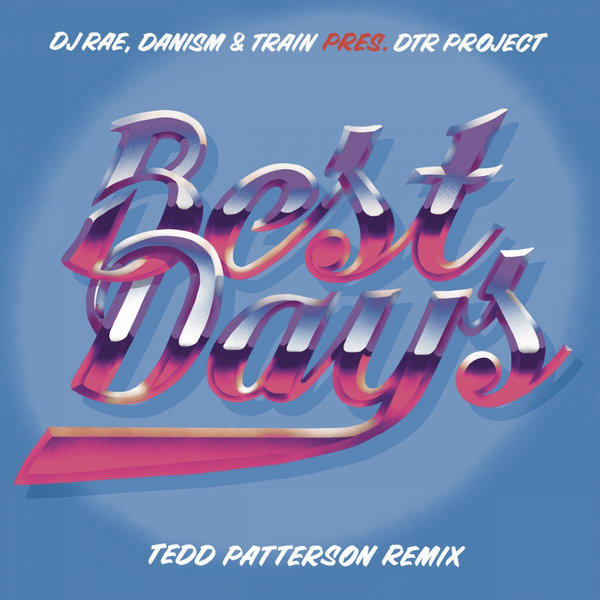 Best Days
Tedd Patterson Extended Remix

(6:29)
Best Days
Tedd Patterson Extended Instrumental

(6:29)
'Best Days' is the latest collaboration from DJ Rae and Danism + Train under their DTR Project alias. The classic, soulful original version dropped in July and picked up support from the likes of Todd Terry, David Morales, David Harness, Lenny Fontana and Moplen. Taking influence from an initial crate digging session, 'Best Days' put strong focus on songwriting and musicianship with Rae delivering on vocals while Rob Harris (of Jamiroquai fame) added his influence on guitars and bass. Now we also invite Tedd Patterson to add his touch on remix duties.

Following on from his remix on 'Hypnotise' from last year, Tedd further cements his musical connection with the crew with a mix that takes 'Best Days' in a new direction. Adding horns alongside his trademark beats while keeping Rae's vocal at the forefront, he delivers a mix that adds energy and has been getting strong early support.

These new mixes on 'Best Days' are set for release on 23rd September 2022.