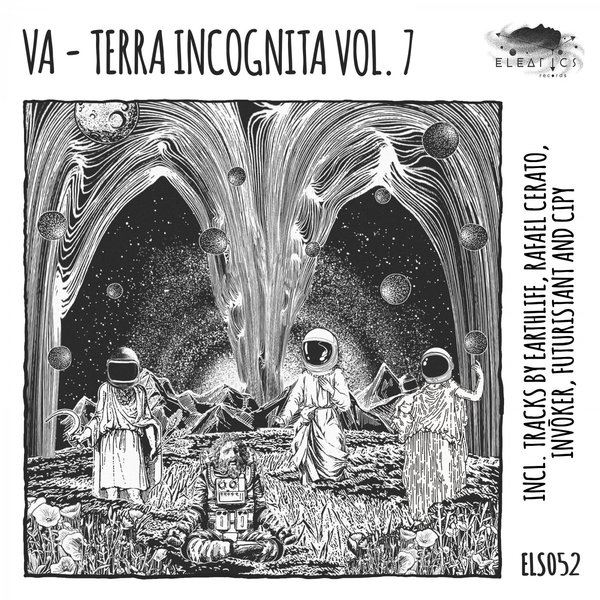 The seventh edition of 'Terra Incognita' does the best it can: it discovers artists from different lands to unite them into one story and idea: to please the world with music and to help the Ukrainian nation.

The first track here comes from the Italian duo Earthlife. 'Kalisi' embraces the remarkable bass-infused sound built around arhythmic lead parties and the mysterious profound pads.
Frenchman Rafael Cerato has been acclaimed as #1 in Indie Dance best sellers on Beatport, yet he is one of the pioneer artists of Eleatics since the first releases we did. His 'Sinners' is an intensely effective work, a perfect fusion of acid sounds laid on the brand Rafael's dark-disco sounds.
Another French artist INVOKER has been in our sight for a long time, his decent works released via Siamese, TAU and Innervisions set the right path to get the worth love from the scene worldwide. 'Song Hope' certainly brings warmth and happiness with its' bright title and positive vibes.
Italian producer Futuristant delivers a smashing blend of breaks based on drum beat along with dark and mysterious electronica sounds on 'Train Ride'.
Spain residing Italian producer Cipy completes the pack with 'Pavlopetri' track. Pitched vocals on the breakdown with the glitchy and powerful groove are tied into the inseparable floor tool.

Make sure to pick the track you like from here, as a part of sales will go towards current Ukraine needs, while we are on the mission to search for more music.
With no boundaries, as a rule.