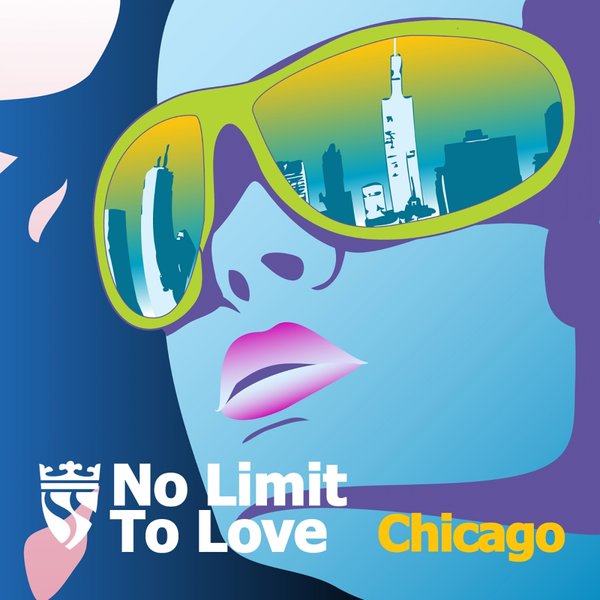 The second instalment of 'No Limit To Love' focuses on the city so instrumental in bringing house music to the world: Chicago. So Sound boss Jazzy Eyewear is once again the DJ responsible for stitching the 12-track mix together. 'No Limit To Love: Chicago' represents a cross-section of what the Windy City has to offer: from a cold lazy afternoon chilling with friends, sipping coffee somewhere in Bucktown, late dinner and then ultimately in the club.

12 tracks including cuts from DJ Ra Soul, Toomy Disco, Funkyloco, Kid Enigma, Jazzy Eyewear, Talavera, Chanson E and more. This exclusive collection brings the spirit of the occasion into any household on any day of the year. So Sound Recordings.


Artist: Various Artists
Title: No Limit to Love - Chicago
Label: So Sound Recordings
Cat#: SSRCD011

Official Release Date: November 14, 2014

'Jazzy Eyewear drops another fantastic mix of cultivated deep beats'(5/5, Urbnet)

'I'll warn you now that it'll potentially grow on you for a few weeks. Yea.' (5 Magazine)

Track List:

01. Freaky Behaviour - Simple City Conversations
02. Toomy Disco - Since I Fell In Love With You
(Les Loups' Nympho Island Remix)
03. DJ Ra Soul - Side Rail (Get On The Dance Floor)
04. Freaky Behaviour - Chunky Butt
05. Chanson E - Chicago Kiss
06. Funkyloco - So Sweet Baby
07. Chanson E - Tru Boy
08. Jazzy Eyewear - Fantasy Island (Kid Enigma Remix)
09. Talavera - Jack
10. Freaky Behaviour - Table Magic
11. Kid Enigma - Under The Weather
12. Kid Enigma - Fall In Love

This mixed compilation gives you House, Broken-Beat, and Disco.

'Since I Fell For You (Le Loups Nympho Island Remix)', by Toomy Disco is one sizzling cup of French butter that just stands out, and has found it's way into my boogie. The track comes in on a barely-there float that takes any preconceptions of what you may have thought it might be and throws them right out the window once the bass drops. Sensual and sexy doesn't even really begin to describe the stirring it conjures up, but I think I can liken it to this: It's reminiscent of soulshine ... No, really.

'So Sweet Baby' by Funkyloco is another one that just comes straight-from-the-jump beating! The breakdown in it leads to an explosion of a deep driving bassline, and some hi's that any tech-lover can appreciate. There's no frills to it (if you don't count the girl talkin' about running a warm bath for you in the background) - it's just a simple, well put-together track that gets down and, if you don't mind me saying, has found a home in the deeper parts of my sets.

'Jack' by Talavera hits it right on the head. I appreciate the way he gives the listener just a little here, and perhaps a bit more there - but then takes it away only to surprise you with another element that's just been added to his game. It's a deeper track that gives off warming rays of soul on the surface.

Terry Mathew / 5 Magazine



Jazzy Eyewear on NLTL: Chicago

'This is a very special compilation for me, as I moved from Argentina to Chicago in 1990 and lived there for 11 years. Chicago is a vibrant city with strong music history from Jazz, Swing & Blues to Industrial & House; Indi Rock to Latin Vibes & Old School Hip Hop, and you get the full spectrum of colors which make it a fascinating place for music lovers.

This compilation features the brilliant work of some of the hottest new producers from around the globe - from the UK, Russia, Argentina, Puerto Rico, and Germany, as well as Chicago & San Francisco - all bringing their own take on 'Chicago House'.'


About Jazzy Eyewear

With 10 years of releases under his belt Jazzy Eyewear (aka Fabian Giannattasio) can now be considered a true house music stalwart, with a string of consistently excellent releases to his name and a highly respected 'go-to' label in So Sound Recordings. His music, which has been released on labels including Defected, Underwater, Aroma, Nordic Trax, EMI, Warner Bros and PolyGram still sounds as fresh today as when he first burst onto the scene back in 2002 and Fabian's name is synonymous with quality whether as a DJ, producer, dancefloor experimentalist, remixer, collaborator or label owner.