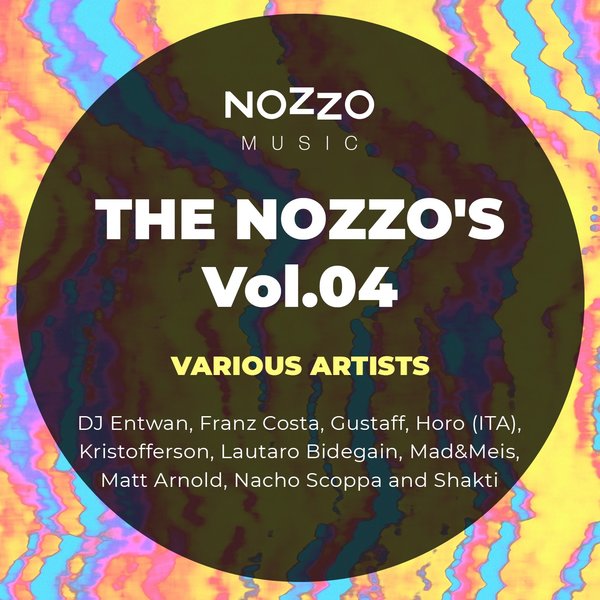 Returning in time for what is the first 'normal' summer for many of us, Tomi & Kesh's NoZzo Music imprint follows an impressive release from the label heads with the latest instalment from their always entertaining 'The NoZzo's' compilation series.

Opening the release, DJ Entwan's percussive-focused roller 'Back Again' brings the terrace vibes with potent low-frequency drive and subtly rising melodies. Franz Costa's 'Proper Propaganda' has a spring in its step with stripped-back drums and
rumbling sub-bass cut that through a bed of crisp percussive layers and attention-grabbing vocal.

Gustaff's 'Persianikas' drives the release back into the realm of uptempo rolling Tech with more high-energy instrumental flair, bright melodies and sultry vocals from end to end whilst Horo's 'The Groovy' follows nicely with Jazz-laced flavours mixed into a gritty combination of racy rhythms and engaging musicality.

'Just Stop' sees Kristofferson deliver an elegantly dreamy cut with hearty drum grooves, rattling percussive momentum and reverberating hypnotic layers from the outset. Lautaro Bidegain follows with 'Dancers', combining swaying rhythms and rolling sub-bass alongside sensual vocals, waves of climactic builds and atmospheric suspense.

Mad&Meis' 'Vanguard' charms you with shuffling hats and fizzing shakers alongside an intriguing spoken vocal hook supplemented by bright synths, pads and tones that add a subtle summertime feel. Matt Arnold's 'Break It Down' features an impressive display of his increasingly-popular style of simplistic rolling Tech grooves complemented by catchy basslines and delicate melodies with cadent vocal chops and engaging elements from start to finish.

Nacho Scoppa's 'Hood Style' pumps the gas as we come towards the end of the release. Blistering rhythms and heavyset kick drums bounce off pulsating sub-bass whilst the track glides through peaks and troughs alongside vox chops, creative fills and instrumental flair. Shakti's 'Bounce' brings the release to a quintessentially groovy end, combining a prominent bassline with punchy drum work and endless layers of rippling percs. Beyond this, rising melodies and filtered vocals swirl away into several ultimately enjoyable and impactive drops.

'The NoZzo's Vol.4' is out on 5th August 2022 on NoZzo Music.