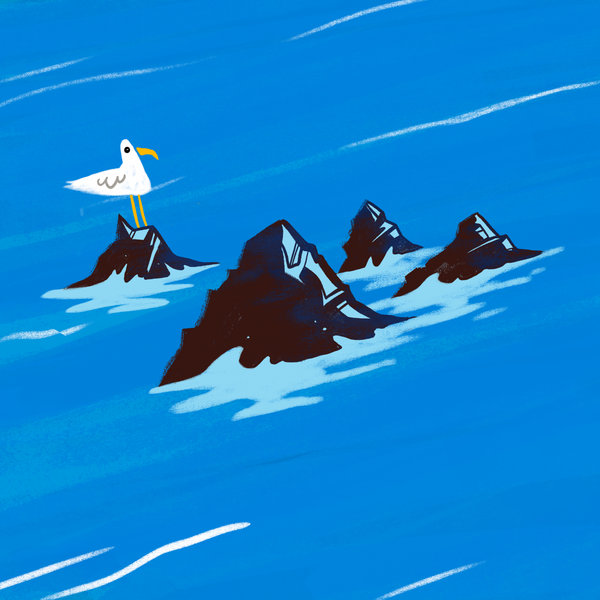 File Under: Balearic as f***, Chillout, Sunshine Music, classic covers
Your favourite Balearic duo are back, this time with a cover of the 70s pop / Balearic classic Seabird by the Alessi Brothers and a new, deep, atmospheric, floaty original simply entitled Her.
Sammy (The Voice):

This song has been a soundtrack through some special times. Wether laying low and hiding from the outside world, or calling me home across the waves, Seabird has always felt like a faithful friend. I wanted to draw out the innate melancholy of the track, give it some of my folky inspired attention while retaining the Nick & Samantha trademark !
Dylan (The Artwork):

For such a bittersweet track, I wanted to create something more vivid than my usual monochromes, more textured than our work as hidything. I took colour cues from legendary Balearic artist Yves Uro, and strived to channel my inner seagull.