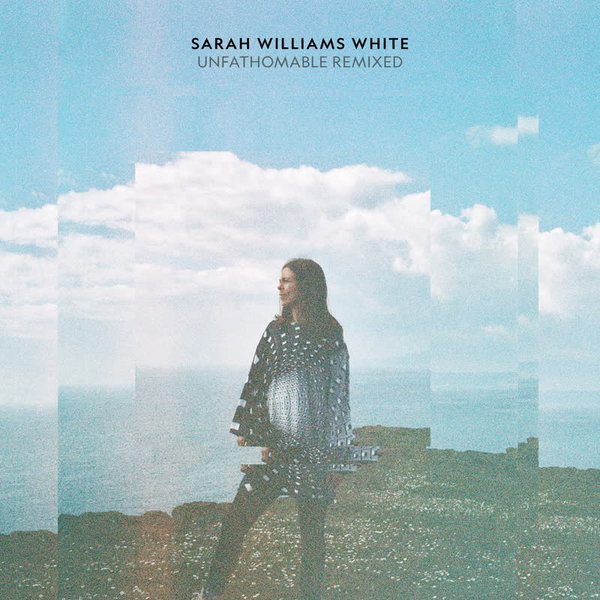 Following the release of Sarah Williams White's sophomore album 'Unfathomable' at the start of 2022, we're very pleased to bring you a 4-track EP with all new versions of tracks from the project, courtesy of the First Word family.

Cardiff's Don Leisure (Shaboo / Darkhouse Family) brings you a downbeat rework collab with Sarah of album opener 'Greetings', Narrm's Allysha Joy (Torn : Tonic / 30/70 Collective) provides a broken beat dub of the first single 'Nebula', Manchester's Werkha (All Werk Is Play) delivers a double-time bounce on '364', and South Londoner Sarah rounds off the package with a previously unreleased acapella of the last single 'Green'.

Emanating from the "hilly fields of Lewisham" in South London, Sarah Williams White is a singer songwriter, multi-instrumentalist and producer. Her sound is a unique blend of psych-soul, folktronica and experimental pop.

Sarah released her acclaimed debut album 'Of The New World' on First Word in 2015, which was written, produced and performed by Sarah from her home studio, with the assistance of drummer, engineer & husband, Timmy Rickard. Her projects have seen support from the likes of Lauren Laverne (BBC 6 Music), Tom Ravenscroft (BBC 6 Music), Clash & The Guardian, and she's toured the UK with Dan Le Sac vs Scroobius Pip and Golden Rules (Lex). There have been additional collaborations with label-mate Quiet Dawn (on the recent compilation/EP 'A Family Affair') and with her brother, Paul White - a revered producer in his own right, with credits including Danny Brown and Sudan Archives.

Additional support from her recent 'Unfathomable' album came courtesy of Jamie Cullum (BBC Radio 2), Chris Hawkins (BBC 6 Music), Natasha Raskin (BBC Scotland), Rob Da Bank (Sunday Best), Sampology (Worldwide FM), Kev Beadle (Totally Wired), KEXP (Seattle), KCRW (California), Bandcamp Weekly, Soho Radio and the late great Janice Long (BBC Wales) to name a few.

With a voice reminiscent of Peggy Lee, tapestried harmony akin to Hiatus Kaiyote, beats fit for Little Dragon, and experimental production evocative of Kate Bush, Sarah Williams White's signature genre-defying sound invites us into a world uniquely hers.

This 4-track EP is released on all digital platforms on August 19th via First Word Records.