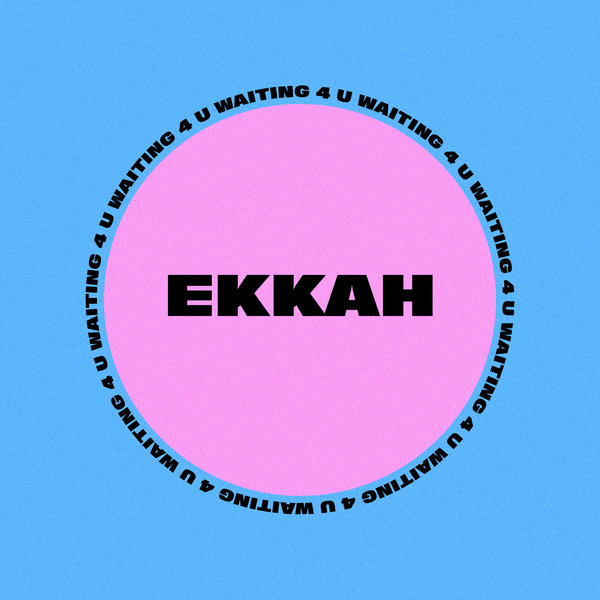 Named after two of the three syllables their first names share, Rebekah Pennington and Rebecca Wilson are Ekkah, a Nu-Disco / Funk duo of multi-instrumentalists from the U.K. Creating relaxed dance floor bangers inspired by early 80s pop and R&B, Ekkah have reignited the need for a live disco sound which weaves soul, disco and funk into energetic pop tunes. Boasting features in editorial playlists, supporting Clean Bandit and millions of streams already, Ekkah are back with their newest single Waiting 4 You being released via Future Disco.



Waiting 4 You begins exactly how you'd expect Ekkah to start one of their tunes. A lovely 80s crate digging beat which quickly pairs up with Nile Rogers style funky guitar. A beautiful bass line pops its head in and some bright jumpy strings add the texture you'd expect from a disco bop by these two. To keep things up to date the gentle riser builds to the start of the crystal clear vocals which punch through the mix and grab your attention as soon as they start. The structure of the lyrics compliments itself perfectly to the underlying music without being crowded, leaving plenty of headroom for you to enjoy the song whilst still being able to breathe.



As the piano and synths join the party for the pre chorus, the doubled vocals and clever cuts give rise to the chart topping hook that Ekkah have come up with. Even as everything combines into the chorus, there is still room for some long reverb and doubling on the vocals which elevate the song and put you in a summer beer garden. The 80s style sequencer arrives and blends beautifully into the mix while the song builds again leaving you restarting it before you've even finished - But don't do it, you'll miss the sax.

This song is a chart banger, really.