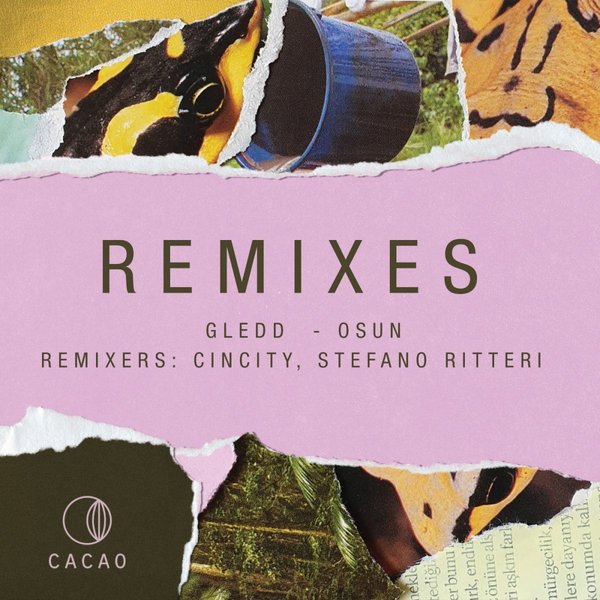 Osun
Cincity Remix

(7:09)
Osun
Stefano Ritteri Remix

(4:36)
For this release we wanted to create contrast, yet with these 2 versions keeping some of the characteristic sounds that represents the label, Afro, Deep, House and Disco to mention few.

Cincity explores on her remix an exotic and dreamy soundscape through her version with melodic fragments blending with the afro sample provided from Gledd. A massive remix that hypnotises.

On contrast, a slower yet funkier version from Stefano Ritteri , a gifted Dj/Producer from Italy delighted us with a Nu Disco interpretation of Osun. Taking cues from the trumpet sample of the original perfectly compliments the array of dreamy sounds who combine playfully with Stefano's characteristic stabs. A mind-melting remix for the more Nu Disco enthusiasts.