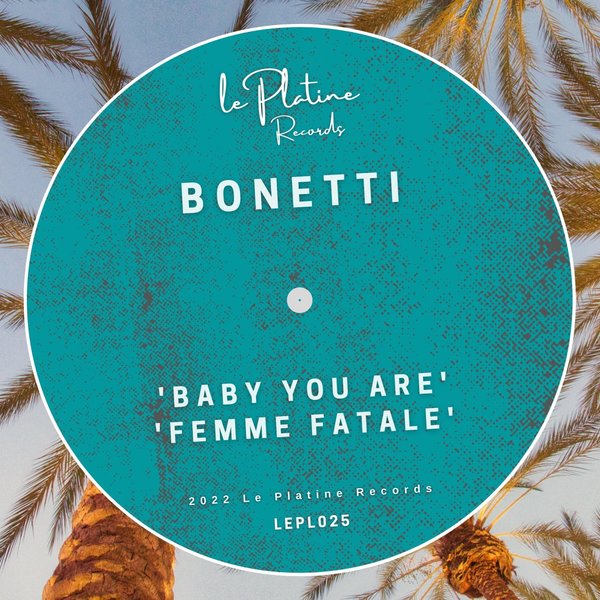 From his base in the idyllic island of Mallorca in the western Mediterranean, Bonetti is as prolific as he is talented and where the Spanish artist has been a fixture across the clubs of his Palma hometown and across mainland Europe. From Pacha Mallorca and Plurobeach Palma to Sala Sirocco Madrid and The Cross Club Prague, Bonetti has filled dancefloors with scintillating sets chock full of Jackin', Deep and Funky House cuts.

In tandem, a production portfolio that totals almost a thousand credits can be found next to the Bonetti name after early work for iFROMINAL in mid-2011. A decade later and Bonetti has been a regular on the likes of King Street Sounds, Salted Music and GLA Recordings. A further century of credits has come on his own Groovy Riddim Records, used as a vehicle to promote his own music plus a host of high-profile artists including Eddie Amador, Hatiras and Mijangos.

Supported by an A-list line-up of international DJs that features Hector Moralez, Mark Farina and Miguel Migs, Bonetti makes his debut on Le Platine Records with a twin-track powerhouse EP of jackin' and jazzy grooves. "Baby You Are" opens with a body-shaking groove of four-to-the-floor beat, swung shakers and percussive intent. A syncopated bassline adds to the house groove as filtered orchestral samples and freeform synth phrasing create a trademark sound. A loquacious vocal line adds to the funky house vibe as it wends its way across the 5-minute piece in reverb-laden glory, before being chopped up and resampled to add to the sexy and sultry vibe.

"Femme Fatale" continues the chunky rhythmic foundations of its predecessor as a club-friendly groove powers its way forwards throughout. Pausing for breath at immaculately placed intervals, a high-pass filter emphasises the low-end groove before the crashing percussive top-end creates a maelstrom of dancefloor dynamism. A subtle vocal phrase adds to joyous sonic collage and retro feel, repeating in syncopated fashion before opening up briefly at the mid-point break. Sumptuous synth lines serve to add another level of energy and vibrancy in the perfect track for an Ibiza summer.