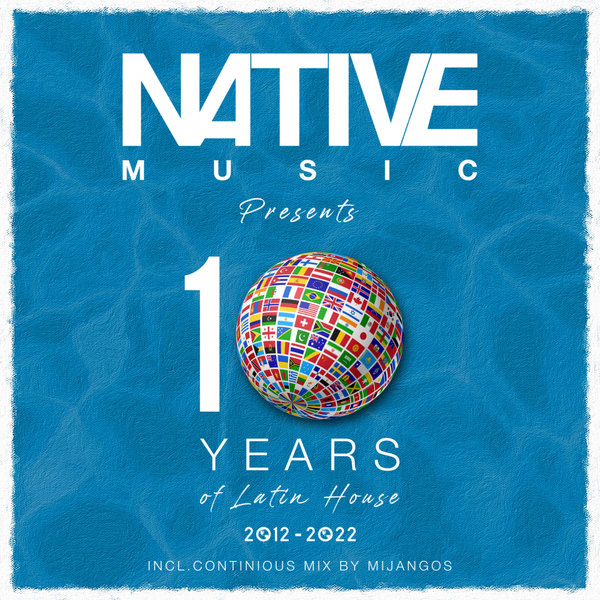 After living and breathing music almost his entire life, working 2 decades in the dance music industry, owning record stores, working on radio stations and running his own club nights, it was 2010 when Latin house DJ and percussionist Danny Perez had an idea to launch a digital record label which would not only provide a platform to release his own music, but would welcome established and new up and coming producers from around the globe to also release their music.

With his Spanish heritage, passion for soulful Latin house and love for authentic musical instruments, Danny wanted to combine all three into the label and its brand.

With a great deal of thought and many headaches, the name and logo were clear and in 2012 'Native Music Recordings' was born.

On July 2nd, the first track 'Danny Perez Feat. Clara Mendes - Cueira' was released, including a great selection of remixes from; Brazilian Soul Crew, Rob Hayes, Carlos Varges and Lucas Arruda. All mixes received a warm welcome and were even picked up by the likes of grammy award nominee - Josh Milan. The Brazilian Soul Crew Latin Mix reached the number 1 position in the Traxsource Afro / Latin / Brazilian top 100 chart and stayed there for a staggering four weeks running - later becoming the 7th overall best selling track overall that year.

Fast forward 10 years..

Native Music is now recognized worldwide as one of the finest record labels in it's genre, regularly hitting top 5 chart positions and including an impressive musical catalogue of tracks and remixes from artists such as; Bah Samba, Mijangos, Doug Gomez, Ray MD, Narf Zayd, Inaky Garcia, Jonny Montana, Sven Van Hees, Justin Imperial, Awa Band and S.U.M.O.

As Native Music celebrates its 10th birthday, we have compiled a very special 15 track selection of both past and present full length tracks. Also included on exclusive stores only is a continuous mix of additional Native Music releases by the Latin house master - Mijangos!

We would like to take this opportunity to thank all of our artists, producers, remixers, vocalists, and musicians, for their hard work and love for us throughout the years.

Thank you to Traxsource for their continued support.

Thank you to our distribution company LabelWorx for looking after us.

Thank you to Kev Scott and Hot Radio for always playing our releases on their station.

Last but not least, thank you to each and everyone of you who buys and plays our music!

Native Music present - 10 Years of Latin house!!